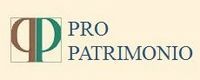 The following message comes from Serban Sturdza condemning the (willful?) destruction of one of Bucharest's historic monuments, Hala Matache, earlier this month. We are asked to disseminate this message far and wide - particularly on an international level - to architects, journalists, members of the EUP and anyone else we can think of. My thanks to you in advance.
Şerban Sturdza,
Fundaţia ProPatrimonio

DISTRUGERE (VOITĂ ?) A UNUI MONUMENT ISTORIC,
ora 11, sâmbata 3 martie 2012
HALA MATACHE, BUCUREŞTI, ROMÂNIA

Eliberarea amplasamentului prin metode disimulate continuă în prima zi însorită după topirea zăpezilor din ultima perioadă, care ar fi putut prăbuşi acoperişul Halei Matache.
Monumentul istoric clasat sub codul LMI 2004 - B-II-m-B-18182, continuă să fie supus unei operaţii subversive de distrugere, care a început în anul 2011 sub privirile aparent indiferente ale Primăriei.

După ce şi-a însuşit clădirea prin cumpărare, Primăria tergiversează luarea măsurilor legale privind intervenţiile de urgenţă / necesitate care intră în responsabilitatea sa pentru protecţia patrimoniului din România în general, inclusiv pentru Hala Matache. Mai mult decât atât, distrugerile repetate care vizează prăbuşirea structurii metalice a acoperişului prin spargerea stâlpilor de susţinere din fontă, sunt ignorate atât de Proprietar, cât şi de Poliţia Patrimoniului, sau Poliţia Comunitară.

Comentariile în surdină, vehiculate de autorităţi, tind să învinuiască "ţigănia" din zonă, care operează în ascuns, însuşindu-şi astfel materiale de construcţie. Realitatea este cu totul alta: DEMOLAREA SE FACE CU SCOPUL DE A AJUNGE CU TÂRNĂCOPUL ÎN ZONELE SENSIBILE ALE CLĂDIRII, ADICĂ LA STRUCTURA PORTANTĂ FORMATĂ DIN STÂLPII DIN FONTĂ, CARE ESTE APOI DISTRUSĂ (vezi imaginile din data de 3 martie 2012).
Astfel, prăbuşirea Halei, aflată în prezent în stare de precolaps provocat va fi înregistrată ca o fatalitate, iar amplasamentul va fi eliberat fără a mai fi necesare formalităţi de declasare sau alte demersuri consumatoare de timp şi energie.

A învinui populaţia rromă care locuieşte în cartierul Matache de aceste acte de distrugere, este în cazul de faţă un subiect de diversiune, căci aici problema nu este legată de recuperarea materialelor şi vinderea lor, ci de distrugerea comandată a halei prin atacul punctual asupra elementelor sale vitale. Poziţia de victimă, pe care o adoptă din păcate Primăria Generală a Municipiului Bucureşti nu o absolvă de responsabilităţile pe care le are şi generează un climat de neîncredere care depăşeşte cu mult limitele cartierului Matache.

Vă rugăm respectuos să analizaţi fenomenul care se desfăşoară sub ochii dumneavoastră, ţinând cont că în această zonă s-au demolat, pierzându-se definitiv, alte 7 clădiri clasate în Patrimoniul Naţional al României.

Este aceasta o acţiune de regenerare urbană a unui cartier istoric sau o acţiune de slăbire a identităţii culturale a Bucureştiului?

SPRIJINIŢI ORICE INTERVENŢIE POSIBILĂ PENTRU SALVAREA HALEI MATACHE

AJUTAŢI PRIMĂRIA ORAŞULUI BUCUREŞTI SĂ-ŞI DEPĂŞEASCĂ INCAPACITATEA ŞI INERŢIA, PE CARE LE PLĂTIM CU TOŢII PREA SCUMP
FOLOSIŢI LEGĂTURILE INTERNAŢIONALE PENTRU SALVAREA PATRIMONIULUI ROMÂNESC.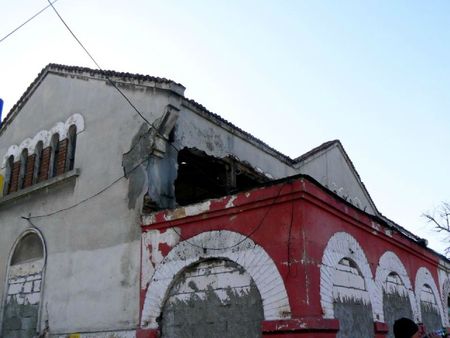 Photo by Doina Vella, March 5th, 2012