In the middle of the Old Town, the inconspicuous entrance to str Covaci 6 and its several flights of wooden stairs will lead you away from the hustle and bustle of cobbled streets, shops and restaurants up into a seeing-is-believing world of pure, unadulterated Kitsch. Yes. The Romanian Kitsch Museum opened its doors yesterday, and well worth a visit it is, too.
Garden gnomes accompany your climb up the old stairs, and as you round a corner, you're confronted by a sublimely cheesy mural of Christ in Superman robes with colourful giftbags of stuffed toys at his feet.
The museum's 215 exhibits are divided into several categories ranging from religious kitsch to communist, modern and gypsy. There's even an area for making your own kitsch. Everything has you doing double takes as you make your way around, not knowing quite whether to laugh or cry. But you'll cringe. Ohhhhh, how you'll cringe.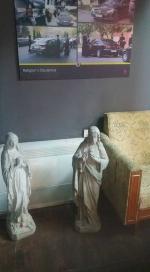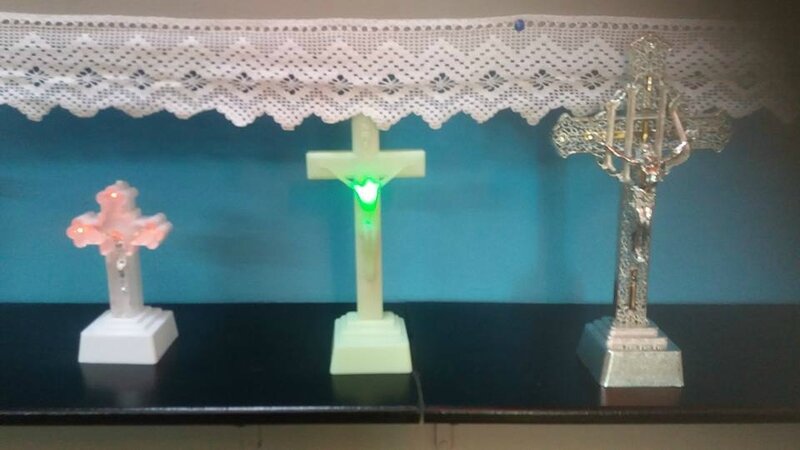 Flashing crosses reminiscent of a '70's discothèque, pitzipoance and cocalari in all their tasteless glory, images of screamingly awful gypsy palaces, tacky gold jewellery, flames of a mock fireplace on a flat TV screen, Count Dracula (perhaps Romania's ultimate kitsch), plastic fruit on doilies, bad copies of the Mona Lisa, moth-eaten taxidermy, lurid tapestries, gaudy ornaments... Aaaaagh!!!
The communist style of political speech known as limba de lemn (wooden language) is featured too, encouraging you to pick texts and see them transformed into the hollow, meaningless phrases so many Romanians will remember right before your very eyes. That had my attention for quite some time. Fascinating.
With a great deal of gypsy kitsch to be seen, it's hard to imagine the gypsy community won't be just a bit put out. However, one of the information texts explains, 'Cultural differences are a rich source of kitsch. When a minority culture subsists beside a majority culture, many of its features are labelled as authentic kitsch. The important gypsy minority in Romania comes into prominence through its contribution to the Romanian landscape.' Included in the 'gypsy' category: manele, gypsy culture, gold accessories, fortune tellers and gypsy architecture. Whether offensive or not, the kitsch is undeniable. Like it? Don't like it? It's kitsch either way.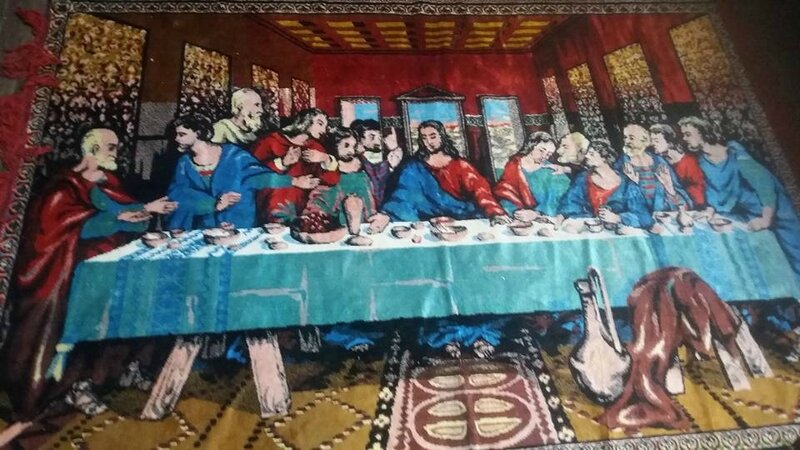 I expect the BOR will complain a lot louder than the gypsy community. Religious kitsch is widespread and plentiful across the entire country in varying degrees of splendiferous tackiness, so it's hardly surprising it is found here in rather generous doses. The corresponding introductory information board reads: 'When religion stops being spiritual and becomes materialistic, it turns into kitsch.' Couldn't agree more.
Museum founder Cristian Lica told us that everything in the museum had come from his own personal collection and all images had been taken from the public domain. He'd used nothing that wasn't already out there, in other words. A friendly man and perfectly happy to stop for a chat, it had not been his intention to upset anyone, though he was aware that it might.
So, is Romanian kitsch any different to that from elsewhere? I've been googling to find out, and really, it appears not. Perhaps French kitsch is a little more oppulent (HERE's a mind-bogglingly exaggerated example), whilst English kitsch finds its culminating points in the Eurovision Song Contest (!!), Brit seaside holidays and the kind of tat you'd expect to find in souvenir shops these days, but apart from that, one pile of kitsch is much like another: 'Definition - KITSCH (noun): showy art or cheap, decorative objects that are attractive to people who are thought to lack any appreciation of style or beauty (Cambridge Dictionary)'. The only difference is that Romania has a great deal more of it (and shows it off in spectacular fashion) than anywhere else I've ever known.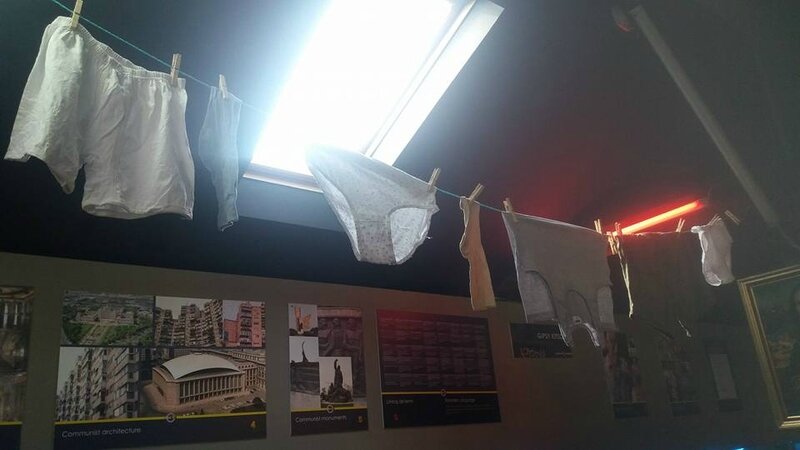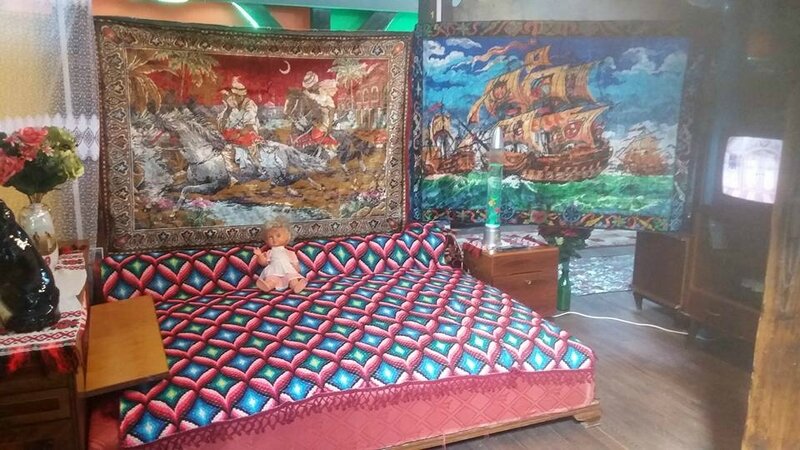 Bucharest is certainly plagued with a massive scourge of kitsch (more prevalent since 1989) which invades our streets, parks, taxis and churches along with our homes. It is impossible to make it through the day without having it shoved in our faces at some point or another. See HERE for a perfect example. For this reason, tourists pay a 30 lei entrance fee whilst Romanians pay 20. They have to put up with so much bloody kitsch that they deserve the discount! :D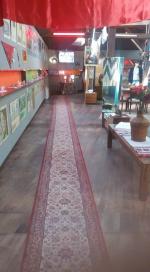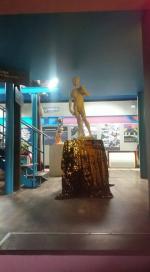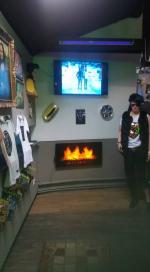 Kitsch is as annoying as it is omnipresent, but seeing so much of it here in this space dedicated to (sub)culture seems to make the bling and artlessness a little less nauseating, strange though that may sound. Let's hope the future of Cristian Lica's museum will not be marred by controversy and a sudden demand for political correctness, for it really does deserve to be seen - both by foreigners and Romanians alike. In addition, any artist is welcome to exhibit on the upper floor dedicated to Art, just as long as their work is kitschy, Mr Lica says.
For more, see THIS excellent article by Alison Mutler, THIS from Vice, and THIS one by Hotnews complete with videos.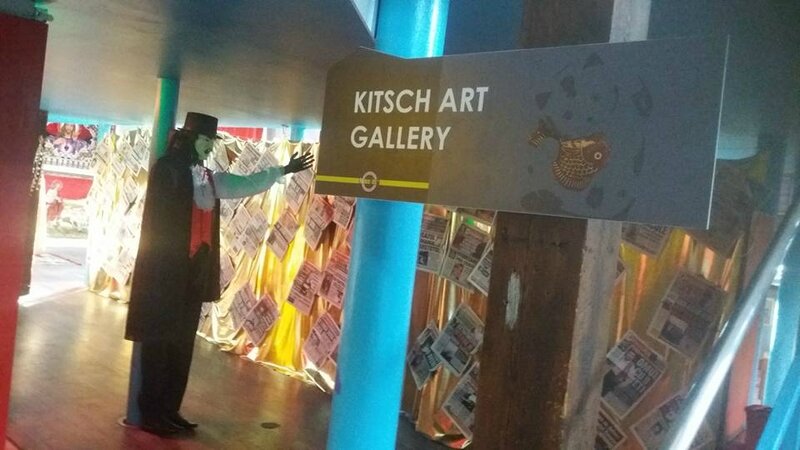 The Romanian Kitsch Museum
Strada Covaci 6, București 030167