"Într-o zi de noiembrie a anului 2002, o zi însemnată pentru România, deasupra cerului întunecat al Bucureştilor s-a arătat un curcubeu. Eu cred în curcubee..."
~ Silvia Kerim, 'Vedere din Parfumerie'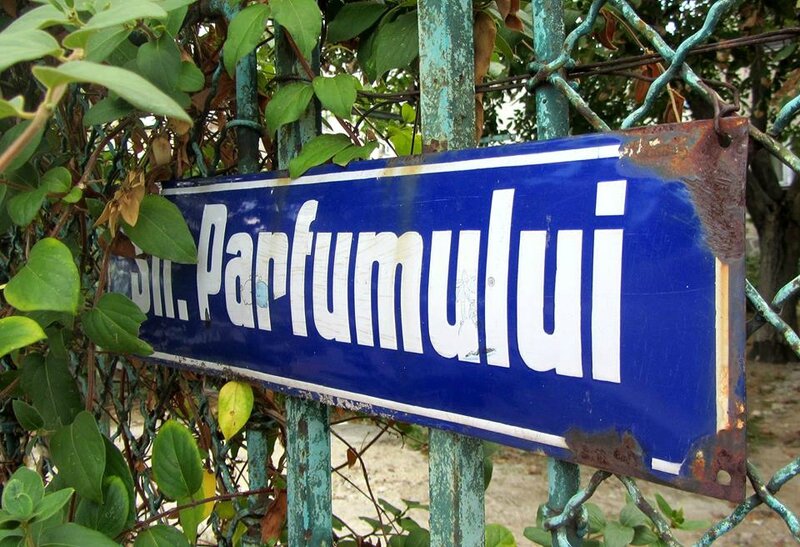 Silvia Kerim, Romanian journalist and author of the poignantly beautiful book 'Vedere din Parfumerie', passed away last night here in Bucharest. She was 84.
A passionate publicist of theatre and film, she was also an immensely talented prose writer of children's literature.
Born in Bucharest on 21st October 1931, Ms Kerim graduated from the Faculty of Languages and French Literature and started out as a journalist for Contemporarul. She went on to write for Romania Liberă, then for Cinema and Secolul 20. For eighteen years, she was editor at Formula AS which published weekly articles on cultural events. She also worked for Radio Romania's Teatru la microfon pentru copii and adapted many wonderful books to radio, such as A Christmas Carol.
As producer delegate at Casele de Filme, Ms Kerim worked with directors Sergiu Nicolaescu, Mircea Veroiu and Mircea Daneliuc amongst others, and as editor in chief at Animafilm, penned many wonderful musicals for children - see Mary Poppins. Writer and director of a series for children on TVR, Casută cu poveşti, broadcast in 1995-6, she wrote over twenty-five works, many of which were children's musicals.
Married (and later divorced) to Mircea Veroiu who died in 1997, her Ultima vară a tinereţii (2009) was dedicated to him.
Căsuţa cu poveşti
For me, more than film and theatre, she was an incomparable portrayer of tender memories, giving voices to those who could no longer bear witness themselves: 'Ponica, o legenda' on Hortensia Georgescu, 'Fereastră de la Venetia', Amintirea că un Parfum and of course, my beloved 'Vedere din Parfumerie' (translated most beautifully into English by Brenda Walker - see extract HERE). See others HERE. The American Biographical Institute declared her Woman of the Year in 2004 and other well-deserved honours and titles were bestowed upon her by Romania's president, the Writers' Union and UNITER.

Amintirea că un parfum
When I lived here for the first time back in 2008, I carried my English translation of 'Vedere din Parfumerie' around with me all over the place for months, highlighting places on my map of Bucharest that I couldn't possibly leave without visiting; paying tribute to the streets I could find (for names had changed) that had once housed family mansions of elegance, opulence, taste and love destroyed by the madness and megalomania of Ceausescu, and mourning in front of the homes today going to wreck and ruin. Thank you, Ms Kerim, for your witnessing of such tragedy, such massacre, such heartless brutality, such a searing scar on history - the history of individuals and that of bricks and mortar. The history of patrimony and heritage, of beauty and soul.
Countless times I walked along str Parfumului passing her lovely house, and countless times I paused in front of her gate. Several of those times, she was in her garden with her dog or one of her cats and we talked about 'those' days. It will be a long while before I can walk along str Parfumului again...
Odihnească-se în pace!
Silvia Kerim's funeral is tomorrow at 13h at the Calvin Cemetery, Calea Giuleşti, nr.101.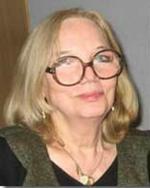 Silvia Kerim - source
UPDATE: Silvia Kerim's beloved cats and dogs are now up for adoption having lost their adored mistress. PLEASE if anyone can give them a loving home akin to what they have been used (Ms Kerim considered them her children and would be appalled to know they were living on the edge of a precipice), there is a preference they be adopted in PAIRS so as not to be alone - there are 6 cats and 2 dogs.

Please see this FB post from Formula AS for photos and more information, or call 021/320.33.26, 0722/38.31.37 or 0723/19.55.04 for the pusscats and 0745/60.60.50 for the doggies (a Ciobanesc mioritic and a cocker spaniel).