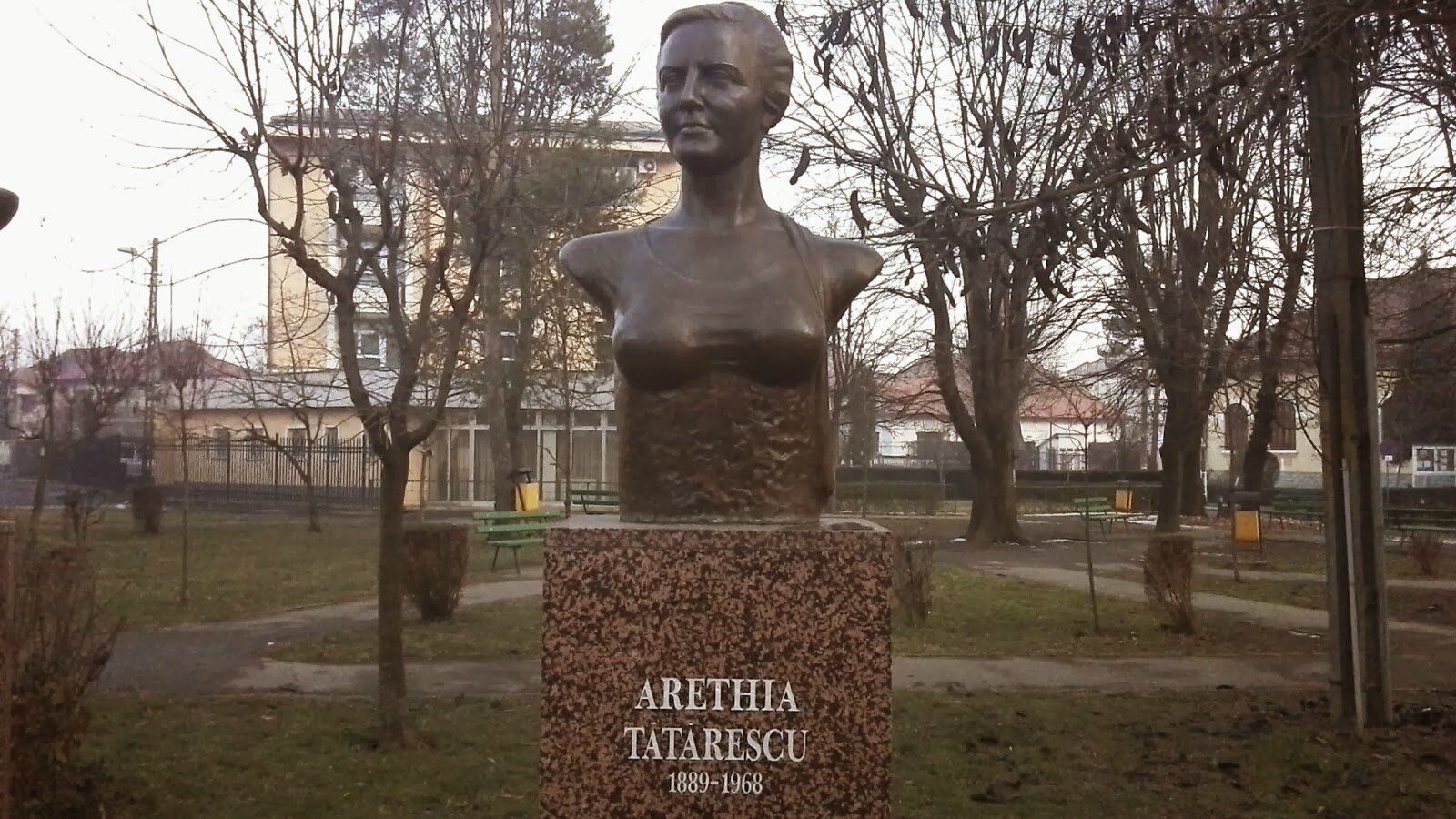 (Photo source) Too busty. Too voluptuous. Too suggestive. Doesn't correspond to reality. It must go! According to the Ministry of Culture, this sums up the bust of Arethia Tătărescu by Paul Popescu erected in Targu-Jiu and inaugurated last October in the park named after her.
The nearby bust of her husband (also rather voluptuous) Gheorghe Tătărescu, who served twice as Prime Minister (1934–1937; 1939–1940), three times as Minister of Foreign Affairs (interim 1934 and 1938; appointed 1945-1947) and once as Minister of War (1934) is also to be removed because local authorities never asked permission from the Ministry of Culture to erect it in the first place.
So, to summarise: one bust (excuse the pun) is aesthetically unrepresentative whilst the other is just plain illegal.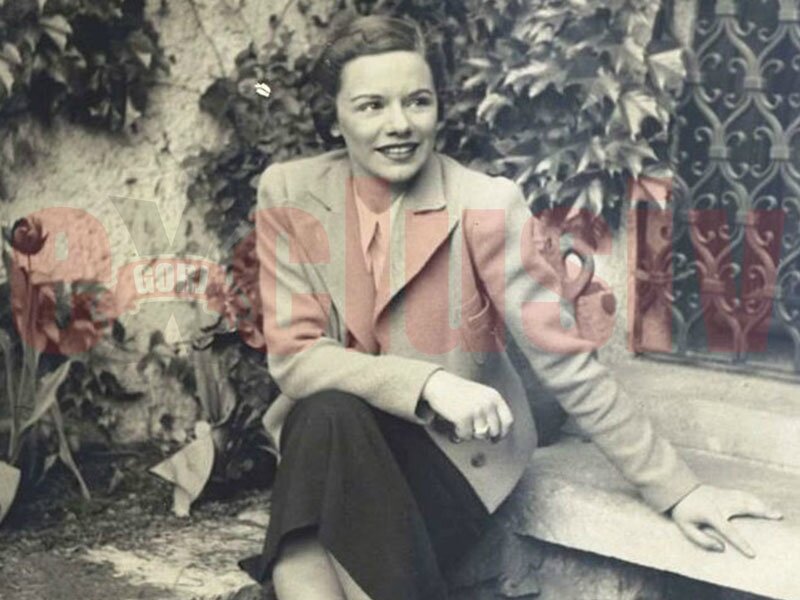 (Photo source) All this hullabaloo got me goagăling Arethia Tătărescu, since I knew nothing about her. Not only was she beautiful, she was also an incredibly influential personality in terms of art and culture, particularly in the county of Gorj.
Born on 16th September, 1889 into a well-to-do family of landowners, she lost her father Gheorghe Piteşteanu at a young age. Accompanied by her grandmother, little Arethia and her two brothers, Gheorghe and Alexandru left for Belgium where she studied painting and piano.
She returned home in 1916 and met Gheorghe Tătărescu, who came from a wealthy family in Vlăduleni, Gorj county. The couple married the same year in Craiova.
World War I spelled the departure of her husband to the front. Arethia finally followed him to Moldova, joining him in Botosani (1919) where he was serving as aide to the commander of the officers' school of infantry. After the war, the Tătărescus returned to Bucharest.
Following a trip to the Punjab, Gheorghe and Arethia Tătărescu bought land near Poiana Rovinari, where they built a mansion. Arethia carried out extensive activities to popularise traditions of the region.
In a sign of appreciation for work done to highlight the heritage of Gorj, Arethia Tătărescu was elected President of the National League of Romanian Women - Section Gorj. In this role, she worked tirelessly for the cultural and social development of Targu-Jiu.
Although her husband was devoted to his political career, Arethia remained distant from it. An aristocrat in thought and sensitivity, her beauty and discretion earned her great respect and gratitude in Gorj.
(Photo source: Arethia Tătărescu [centre] with Constantin Brancusi) In 1935, she asked sculptor Constantin Brancusi (born in Hobita, Gorj) to fulfil his dream in building a memorial in Targu-Jiu for the heroes who had sacrificed their lives for the country in World War I. In May 1936, the city was ranked a tourist attraction, thus able to draw funds from the ministries for building the monument. Known as The Monumental Sculptural Ensemble in Targu- Jiu, Arethia Tătărescu's initiative and constant support earned her the name of Great Lady of Gorj. The Ensemble is today one of Romania's great cultural highlights.
For her countless social, cultural and humanitarian contributions, Arethia Tătărescu was awarded the title of Honorary Citizen of the City of Targu-Jiu on 13 September 1936.
I wonder what she would have thought of Paul Popescu's sculptural depiction. Would she have been terribly embarrassed? Perhaps. Though vaguely clothed, it does not portray a lady of such elegance and dedication. For once, the MC's decision gets my vote.