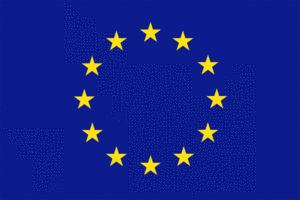 I have just been forwarded this marvellously encouraging and supportive message by e-mail, originating from the Association Pro Patrimonio France, calling for a stop to the demolitions in no uncertain terms, bitterly condemning scandalous acts committed against patrimony and the people of Bucharest. A letter of protest has been sent to the Ambassador of Roumania in France, His Excellency Mr Bogdan Mazuru, and a detailed letter (see cited below) and dossier of the destruction to, amongst others, various influential ministers of the EU and the EU commission mentioning not only the unlawful demolition of architecture and patrimony but also the abuse of human rights carried out so brazenly in Bucharest by state services and City Hall.
Bucharesteans, you are not alone in your fight. The violations taking place in Bucharest today (and planned for the future) are outrageous and illegal. It needs to be shouted from the rooftops. More international awareness is much required. Protest any way you can, but DO something. Make a noise. Use internet, the press, talk to everyone around you. Contact anyone you can outside Roumania and make them aware of what is happening. If you know journalists, bloggers, tell them. Organise petitions, but send them off to a destination that can be of help. Send photos, write witness statements or articles. Do not sit back passively thinking 'merge si asa' or 'what's the point'. There IS a point. You have support from beyond Roumania's frontiers. What is lost under the bulldozers today will be lost forever. I hope this will give you the courage to get out there and demonstrate 'til your voices are hoarse and your feet ache. It is your democratic right. It is YOUR city, YOUR history, YOUR patrimony. You are part of the European Union and this cannot be allowed to continue. Who the hell do these 'mitocani' think they are that they can destroy the past of a country 20 years after you fought for its liberation and ride rough-shod over justice?
You can find a petition for the preservation of patrimony HERE on the Paris Historique site and continue to follow all the latest news at piatamatache.info
Association Pro Patrimonio France : restauration, défense et mise en valeur du Patrimoine roumain
MERCI D'AVANCE DE VOTRE MOBILISATION !
Cher membres,
Chers sympathisants,
Certains d'entre vous ne sont pas sans savoir que des démolitions illégales sont en cours à Bucarest, ce n'est pas nouveau, mais jusqu'à présent était le fait d'actions séparées, uniquement mues par l'appétit spéculatif des uns et des autres, en collusions avec de nombreux services de l'Etat et de la Ville.
Cette fois, c'est la Mairie de Bucarest le chef d'orchestre : un projet d'autoroute urbain au centre ville est la cause de destructions de Monument Historiques que l'on déclasse en vitesse pour pouvoir les détruire, d'expropriations sauvages en plein hiver. Ceci a commencé avant Noël dans un contexte plein "d'irrégularités" inconcevables.
La Plateforme pour Bucarest (dont Pro Patrimonio fait partie), groupement d'associations menées principalement par l'Association Salvati Bucurestiul, l'association Pro_Do_Mo et de nombreux volontaires se mobilise contre ce projet . Ces actions sont relayés par la presse, des sites de protestations, des pétitions.
Pro Patrimonio France a envoyé à l'Ambassadeur de Roumanie en France une lettre de protestations, avec une copie à son Ministre de Tutelle, Monsieur Théodor Bakonski, Ministre des Affaires étrangères de Roumanie et ex ambassadeur de Roumanie en France.
Nous pensons qu'il est important que ces nouvelles sortent des frontières de la Roumanie : nous vous demandons de vous mobiliser, et faire connaitre ces fait scandaleux le plus possible autour de vous, de protester à la manière que vous préférez, mais de protester. Utiliser les réseaux sociaux sur internet, vos relations, tout ce que vous pouvez. il n'est pas possible qu'en Roumanie, un pays faisant partie de l'Europe, on puisse continuer à se conduire comme si 20 années n'avaient pas passées depuis la révolution.
Un état de droit doit exister en Roumanie.
MERCI D'AVANCE DE VOTRE MOBILISATION
Et n'oubliez que devenir membre de notre association est important pour nous aider dans nos actions.
Liens utiles et adresses mails que vous pouvez utiliser pour vous documenter et vous mobiliser.
Asociatia pentru Protectia si Documentaria Monumentelor si Patrimoniului din Romania

sur ce site vous trouverez beaucoup de renseignement sur la défense de la Halle Matache, menacée de destruction, vous pouvez adhérer en ligne à la cause.
Sarah In Romania ICI et ICI pour des renseignements en anglais
_____________________________________________________________________

This letter was sent by the Bucharest Platform to members of the EU commission at the end of January:
Platforma pentru București
Plateforme pour Bucarest
A:
Mme Viviane Reding, Viceprésidente de la Commission Européenne, Commisaire Européenne chargée de la justice, des droits fondamentaux et de la citoyenneté
Mme Androulla Vassiliou, Commissaire Européenne chargée de l'éducation, de la culture, du multilinguisme et de la jeunesse
Mr Andris Piebalgs, Commissaire Européen chargé du développement
Les ministres de la justice des pays membres de l'Union Européenne
Les ministres de la culture des pays membres de l'Union Européenne
Les ministres du développement des pays membres de l'Union Européenne
Les ambassadeurs accrédités à Bucarest
Mesdames et messieurs les Commissaires Européens,
Mesdames et Messieurs les Ministres,
Vos Excellences,
Le sujet sur lequel nous requérons votre attention aujourd'hui est la construction d'un nouveau boulevard qui vient de commencer à Bucarest. Ce boulevard, qui devrait traverser l'une des zones historiques les plus denses et porteuses de traditions, y compris architecturales et commerciales, de la ville, représente une dramatique continuation des travaux d'urbanisme déstructurateurs promus par le régime totalitaire du dictateur Ceaușescu.
La réalisation du premier tronçon de cette nouvelle artère implique, à elle seule, la démolition de 126 bâtiments, dont 13 monuments historiques classés, ainsi que l'expropriation d'environ 1.000 personnes, sans qu'un projet d'urbanisme digne de ce nom ait été soumis à l'opinion publique, pour justifier un pareil sacrifice humain et architectural.
A terme, c'est tout un quartier historique de la ville qui sera condamné à disparaître sous la pression immobilière accrue que ce projet engendrerait inévitablement s'il venait à voir le jour. Ces destructions massives sont tout à fait incompatibles avec la déclaration de la Charte de Leipzig: "nous considérons les villes européennes traditionnelles comme un bien économique, social et culturel précieux et irremplaçable".
Or, la réalisation de ce projet contrevient de manière brutale aux principes mêmes du développement urbain durable et de la regénération urbaine intégrée, tels qu'exprimés dans la Déclaration de Tolède et dans la Charte de Leipzig sur la ville européenne durable, documents signés par la Roumanie. Alors que toutes les villes européennes ont renoncé, ces vingt dernières années, aux gros travaux d'infrastructure routière dans les centres-villes à cause des effets pervers que ces travaux engendrent, pour ne nommer que la pollution excessive, la ségrégation spatiale et un surcroît de trafic routier qui se fait au détriment de la qualité de vie des habitants des villes, Bucarest s'apprête à commettre une erreur dont les coûts pour la société seront immenses.
Dans ce contexte, le Ministère de la Culture, dont la raison d'être est de veiller à la conservation du patrimoine culturel construit et immatériel, a lourdement enfreint les dispositions de la Convention de Grenade pour la protection du patrimoine architectural de l'Europe; les agences de l'Environnement, quant à elles, ont violé de manière flagrante et répétitive les termes de la Convention d'Aarhus sur l'accès à l'information, la participation du public au processus décisionnel et l'accès à la justice en matière d'environnement.
Mais, fait plus grave encore, nous assistons à un nombre incroyable de violations des lois roumaines en vigueur, dans la mise en place de ce projet, de la part de plusieurs institutions de l'Etat. Ainsi:
- plusieurs institutions ont failli à respecter des décisions émanant de divers tribunaux;
- la mairie de la ville de Bucarest a produit de faux documents devant les tribunaux;
- la mairie de Bucarest a fait démolir de manière illégale un monument historique pendant la nuit, lorsque les institutions ayant des attributions de contrôle en la matière ne fonctionnent pas;
- la mairie de Bucarest a permis, voire encouragé la vandalisation de bâtiments classés monuments historiques avant la délivrance de l'avis de démolition par le Ministère de la Culture (des actes de vandalisme sur le monument historique Hala Matache sont perpétrés au moment même où ce document vous est transmis);
- les dispositions des lois régissant les domaines de l'urbanisme, des constructions, des expropriations et des évacuations ont à maintes reprises été enfreintes;
- le Ministère de la Culture a constamment enfreint les procédures relatives au déclassement et à la démolition de bâtiments ayant statut de monuments historiques, tout en refusant d'exercer ses attributions de contrôle sur les démolitions sauvages réalisées par la mairie;
- l'Inspectorat d'Etat pour les Constructions ainsi que la Police locale ont refusé systématiquement d'exercer les attributions de contrôle qui leur incombent du fait de la loi;
- il n'y a eu, à ce jour, aucun débat public et le grand public, y compris et surtout les personnes visées par les expropriations et les évacuations abusives, n'a pas eu accès aux informations d'intérêt public relatives à ce projet.
Compte tenu de la totalité des aspects sus-mentionnés, nous sollicitons votre soutien, comme un dernier recours possible, pour faire cesser ces violations outrageantes des traités signés et assumés par la Roumanie, ainsi que les dérapages graves du fonctionnement de d'Etat de droit, dérapages étroitement liés au phénomène de corruption qui ronge profondément la Roumanie.
Dans l'attente de votre réponse, que nous espérons rapide, nous vous prions de recevoir, Mesdames, Messieurs, l'expression de nos meilleurs sentiments.
Agentia de Monitorizare a Presei
Alianta Civica
Asociatia Bucuresti
Asociatia Centrul de Resurse pentru Participare Publica CeRe
Asociatia pentru Dezvoltare Urbana
Asociatia EcoAssist
Asociatia pentru Protectia si Documentarea Monumentelor Pro_Do_Mo
Asociatia "Rencontres du Patrimoine Europe-Roumanie"
Asociatia Salvati Bucurestiul
Asociatia pentru Tranzitie Urbana
Centrul de Cercetare si Dezvoltare Interculturala Anthropoesis
Centrul Independent pentru Dezvoltarea Resurselor de Mediu
Fundatia Calea Victoriei
Fundatia Eco-Civica
Fundatia Media Art & Social Experiment
Grupul Arhiterra
Grupul pentru Dezvoltare Locala
Grupul Militia Spirituala
Societatea Academica din Romania – SAR
ViitorPlus - Asociatia pentru Dezvoltare Durabila
Fundatia Pro Patrimonio
Uniunea Arhitectilor din Romania