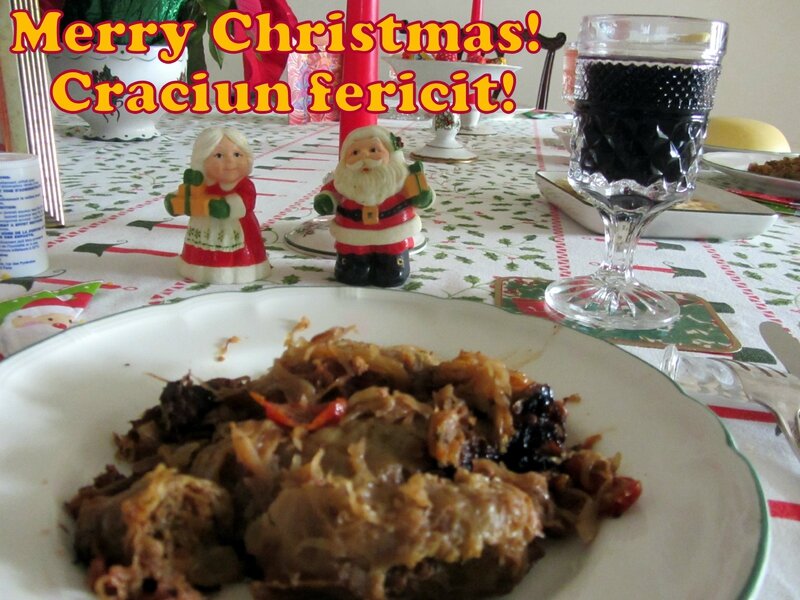 (Photo: Sarah In Romania)
Wishing you all a very Merry Christmas!
and a little festive ode just for you. Any likeness to that of Pastorel is pure figment of your imagination.

Sarah's lil Ode to Sarmale
There's something 'bout sarmale
That turns my legs to gel,
I'm sure that all my readers
Know this feeling very well
*
The prep is ceremonious
And it can't be done alone –
For that accentuates the 'dor'
And longingness for home.
*
Ingredients loved and fashioned
Into each, a yummy roll -

And as you work with diligence
They fill your very soul!
*
A layer of sarmale,
Varza acra makes one more,
Then we add the slaninuta
Til there ain't no room for more
*
A little taste for everyone
For dreams' sake and to savour,
Then we cook it, oh so slowly
Soaking up the Christmas flavour!
*
And as it's cooking gently,
There are tipples to be drunk -
Noroc with tsuica or palinca,
Til your head is in a funk!
*
Once transferred into the oven
Sweet perfume invades your heart,
For this 'oeuvre' of such iubire
Really is a work of art.
*
Served with golden mamaliga
And a wonderful red wine,
It's impossible to muster up

A better way to dine!
*
Christmas can't exist without it,
You can try, but won't succeed,
Coz the loss is overwhelming –
Like a knight without his steed!
*
So, a very Merry Christmas
May your joys be all complete
And sarmale always with you!
Pentru-n Craciun fericit!
*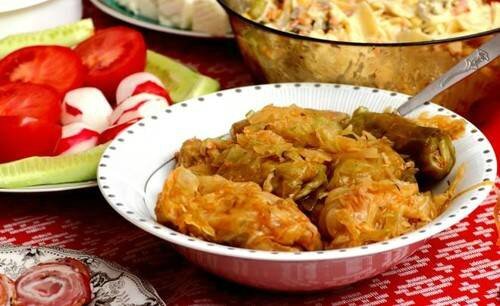 Photo source