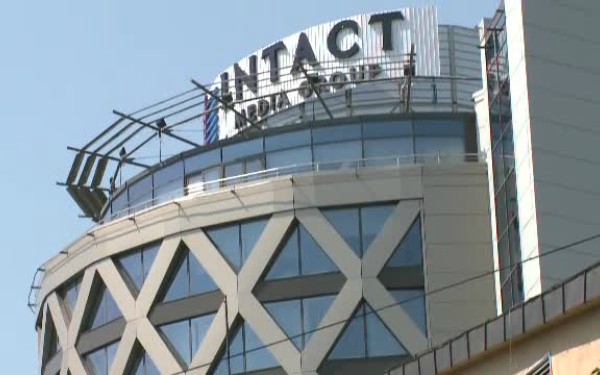 (Photo source) It's been a shameful week of cheap circuses, manipulative drivel and, worst of all, profound deception. ANAF's five-day notice to evict Dan Voiculescu's Antena TV from its premises has rocked Romania on far more levels than one.
In 2014, the state institution confiscated Antena TV (part of Intact Group) premises following a court ruling to recover damages from a money-laundering case involving its former owner Dan Voiculescu jailed that August for 10 years for the fraudulent privatisation of the Agriculture Research Institute (the ICA). His dealings cost the state a 60 million euro loss - an amount that the court ruled would be recuperated through confiscation of Voiculescu's properties and assets. Since that time, Antena TV has been 'living' there on borrowed time. They would eventually have to find alternative arrangements, as the state would be selling the property to capitalise.
It took the tax authority ANAF almost two years to hand over the eviction order enforcing the court decision of 2014, but it finally came on Monday when Antena TV was served with a five-day notice. Antena 3 journalists accused the government (along with several politicians) of attempting to silence them thus abusing freedom of speech, and undermining democracy.
Politicians from all parties wasted no time condemning ANAF's actions. Tariceanu held 'court' in the Senate, demanding (via vote) that Prime Minister Ciolas appear to explain what was going on, as ANAF is subordinate to the finance ministry. ANAF's actions, he said, "were a deliberate plan to suspend democracy and annihilate the press." Liviu Dragnea (leader of PSD) also described ANAF's decision as "undemocratic", Mihai Fifor called it "nothing but abuse" and Verestoy Attila termed it as "unwelcome, does not serve democracy nor the interests of Romanian media." With backing vocals from harpy Cristiana Anghel whose constant demented screeching eventually got her thrown out, the speeches continued, all against proceedings carried out by ANAF and in favour of Voiculescu's Antena TV. One after the other they waxed lyrical on abuse of freedom of speech when there had been NO question of silencing the networks. ANAF wanted the premises vacated, NOT an end to the channels (much to the disappointment of many!).
Reports soon began to buzz (on Antena 3) of ANAF abuse: tax inspectors descending on the premises en masse threatening to turn off water and electricity supplies if the location wasn't empty by D-Day; inspectors demanding ID from Antena staff. ANAF publicised clarifications: the "10 cars" reported by A3 were in fact only 4, see HERE, and just 4 people were asked for ID in order to be 'served'. Nuff said.
(Photo source: Hotnews) Antena 3's Radu Tudor promised there'd be protests in the streets in answer to such abuse (and there was, see photos and maybe this article HERE just to clarify what was really going on. According to reports, the protesting majority was over 60 with a couple of exceptions - one younger guy showed up with an I love ANAF banner which got ripped up by a bunch of pro-Antenites right in front of police). They had a right to be there in the state-owned headquarters if they paid rent, he said. Wrong. The state has no right to charge a rent for the property, and has not done so. Antena TV have been using the location for the last two years rent-free. Mihai Badea blamed Basescu (if Mrs Popescu's washing machine blows up, it's Basescu's fault), adding that it was impossible to vacate in five days. The latter is probably true, but since Antena TV has a) known about the risk since 2014 so had time to find another property, and b) filed an appeal, there's now no question of a five-day deadline in any case.
A compassionate Rares Bogdan voiced empathy for the channel's decent journalists - for there are many:
"I've seen that some were happy on the internet; this piece of news saddens me. They are my colleagues, colleagues who have tried, despite their backsliding, to tell Romanians the truth. Sometimes they did it right, sometimes less so, sometimes with vested interests, sometimes completely selflessly. In such moments, I prefer remembering the positive things, the revelations these people made," he said, calmly asking for a solution to be found.
It should be mentioned here that ANAF's eviction order did not ONLY concern Antena TV but ALL companies located in the building confiscated from Voiculescu whether part of INTACT Media group or otherwise.
Prime Minister Ciolos stated that he had known nothing about the decision notice signed on 8th February only three days after he had fired Gelu Diaconu, ANAF's head, but would accept Tariceanu's invitation. On Wednesday, he did indeed appear at the Senate to 'clarify' things. Perhaps he shouldn't have. He could have refused and not interfered with a court decision - ANAF doesn't need government approval to carry out decisions, but go he did. Once on the rostrum he declared that the Romanian government "obeys the laws and implicitly observes court rulings. ANAF started implementing a court ruling that was final and acted according to its legal powers as an enforcing authority - actions that aimed at asset recovery."
He condemned abusive behaviour on the part of ANAF inspectors, as reported by Antena TV: "Freedom of speech shall be firmly defended – and I want to be very clear here: I requested the new ANAF leadership to re-analyse how they carried out their activity. ANAF activity substance is important to the state as they have a duty to collect revenues to state budget, but their attitude should be one of respect towards citizens and taxpayers whoever they are."
On the five-day deadline, he said: "Regarding control and evolution for the future, the deadline is one stipulated by the civil procedure Code, and is not established by ANAF. This is a five-day deadline according to law, and applies to all legal persons in case of eviction. Therefore, it is not given on purpose by ANAF, in this case. There are no different deadlines for tv stations or other types of activities."
His message was clear: while he stood by the court ruling and ANAF's eviction order up to a point, adding that Antena TV had no leasing contract with ANAF and the state had to capitalise on its assets, he condemned the tax authority's actions (with only Antena 3's word for it but no specifications yet received from ANAF) whilst on site. See PM Ciolos's speech HERE.
Ruxandra Jipa, Daniel Barbu, Cristiana Anghel, Varujan Vosganian and a host of others were unimpressed, perhaps hoping for a condamnation of the eviction notice and its cause too. Despite the PM's explanation of the five-day rule, they continued to argue it and 'abuse of free speech' came up again and again.
The real disappointment of the day came from President Iohannis. A man who says little as a general rule, he should have exercised the habit of a lifetime and kept quiet this time too. What does a legal eviction order ruled on by a Romanian court in the name of asset collection originating from an unthinkably massive sum of money nicked from the state have to do with him? Nothing at all is what.
In a speech on Thursday, he said:
"I believe that freedom of expression in the media should not be suppressed for banal, trivia administrative reasons."
Say what? People all over the country fell off their chairs in shock. First, there has been NO attempt to suppress freedom of expression (how many more times?!), and second, 60 million euros stolen from the country's taxpayers was considered by the president as "banal" and "trivial"? It was beyond belief. What an insult to the Rule of Law and those applying it. What an insult to those who had crossed countries, slept out and stood for hours and hours in rain and cold to vote for him, had fought for him, defended him, BELIEVED in him. A court decision was certainly NOT a trivial administrative reason to exercise an eviction.
The president went on to berate ANAF's "overzealous approach" during the delivery of eviction notices which he found "inappropriate if not questionable".
In a nutshell, he sided with Antena TV, ie. Voiculescu - with corruption against the Rule of Law.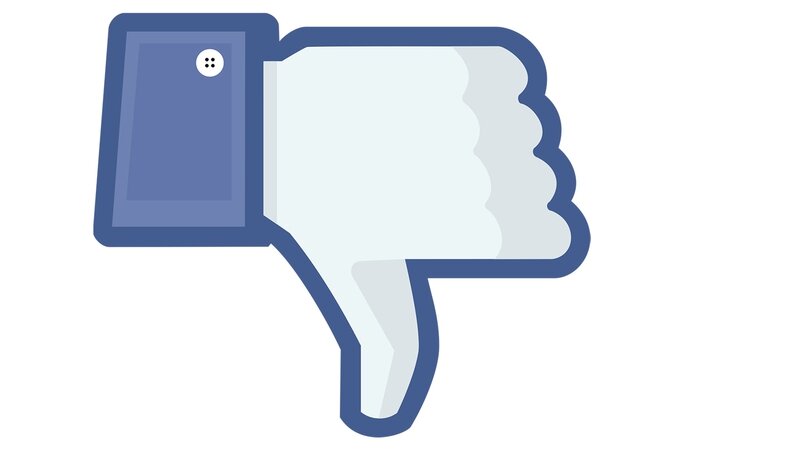 Mr Iohannis's FB page was immediately overwhelmed with messages stating betrayal, disappointment and deep dismay while others simply 'unliked', losing the president thousands of FB 'friends' in a matter of hours. From 1,732,600 Wednesday afternoon to 1,722,342 Thursday at noon, the president's number of fans today stands at 1,692,578 and continues to drop...
"Today you slapped all those who, despite Antena 3's denigrating campaign against you, mobilised to put you at the country's helm. Today you slapped the rule of law and have interfered with the enforcement of a court order. Today is the day you definitively lost the respect of those who believed you are the president of a common-sense Romania!" one user wrote.
"How can you say that the action to evict the Antena Group is 'overzealous' when the court sentence against Voiculescu was ruled in 2014 and only 1% of the damage has been recovered so far?" another wrote.
A pity neither PM Ciolos nor President Iohannis had taken the time to get clarifications from ANAF on the so-called 'abuse' either before publically spouting criticism. Presuming Antena 3 (from whence the accusations had come) couldn't possibly exaggerate is naïve at best.
Never did I think that Klaus Iohannis could be manipulated to the point where he would turn his back on the law. Never did I imagine he could disrespect it. Never did I think he would side with corruption against the Romanian people's right to justice. Never.
From Brussels, he has tried to make amends, but it's too little too late. The damage is done. Belief in him has been snuffed out. Grupul pentru Dialog Social, Expert Forum, Freedom House România and Centrul Roman de Politici Europene have openly expressed their indignation for the positions taken by politicians, certain institutions and President Iohannis.
This is far from over, for such a huge rock hurled into such an infested swamp can only result in a putrid backwash of muck. More news as it comes...
For more, please see THIS by Sabina Fati, THIS by Andrei Cornea for Revista 22, Contributors, Romania Curata, Dan Tapalaga for Hotnews, Deutsche Welle, Kamikaze on yesterday's protest supporting A3 at Pta Constitutiei ("average age was around 60.5, average IQ 50..."), this one HERE on the same subject, Ramona Ursu for Adevarul and Bucharest Life.