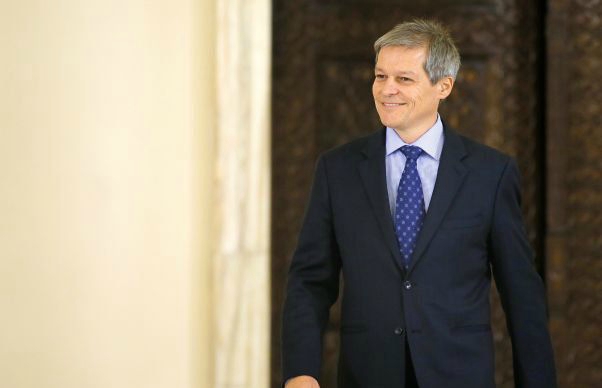 (Photo source) At 14h this afternoon, Dacian Ciolos (former EU commissioner), Romania's Prime Minister Elect, announced the awaited official list of proposed ministers to form his new government - and pretty damn good it looks on the whole. This is the first time in 23 years (1991-2) that Romania has had a government of technocrats.
Ciolos said he had chosen experienced and competent people in their fields both internationally and in EU administration who were open to dialogue; people with vision and professionalism from private sectors and experts from civil society, and those skilled in management; young people with solid education and training, people with integrity. He has also favoured gender balance (very rare for Romania), giving one third of positions to women.
Here is the newly proposed government (with my various sacks of salt) as it stands this evening: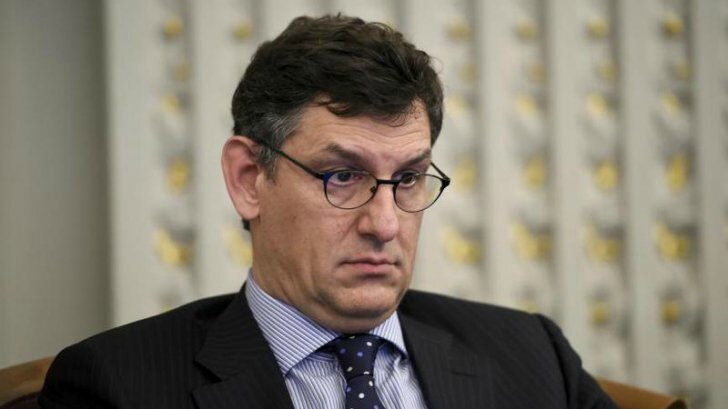 (Photo source) Costin Borc - Deputy Prime Minister, Minister of Economy - Great choice! Borc was Corneliu Coposu's righthand man, and sent by the aforementioned to the University of Stanford. He was brought back by the anti-communists in a bit of a hurry to advise Radu Vasile (PM 1999-2000) when the miners returned to wreak mayhem in Bucharest. He's an excellent trouble-shooter in a crisis.
Vasile Sebastian Dâncu - Deputy Prime Minister and Minister of Regional Development and Public Administration - Sociologist and university professor with 25 years in academia, he is president of the IRES. A PSD member (and Minister of Propaganda in the Nastase government), he has apparently distanced himself from the party and says he is a technocrat. He was proposed by Dragnea and perhaps accepted by Ciolos so PSD would not throw any spanners in the works. Technocrat? Hmmm...

Lazar Comanescu - Minister of Foreign Affairs - Foreign Affairs advisor to President Iohannis, he was Foreign Minister from April to December 2008, and named Romania's ambassador to Germany in 2009.

(Photo source) Mihnea Motoc - Minister of Defence - Mega-like for this choice. Member of the United Nations since 2003, he spent five years there as Romania's Permanent Representative. In 2008 he left the UN to become his country's Permanent Representative to the European Union. Today, he is Ambassador to Romania in the UK.

Petre Toba - Minister of the Interior - Inspector General of the Romanian Police. He was Deputy of the Romanian Police in 2007-2009. and held senior positions between 2003-7 in the Capital Police Directorate. There's a bit of scandal hanging round his ears, so I have my reservations...

Anca Paliu Dragu - Minister of Finance - An economic analyst in the European Commission, Anca Dragu has also worked for Central Bank and the IMF.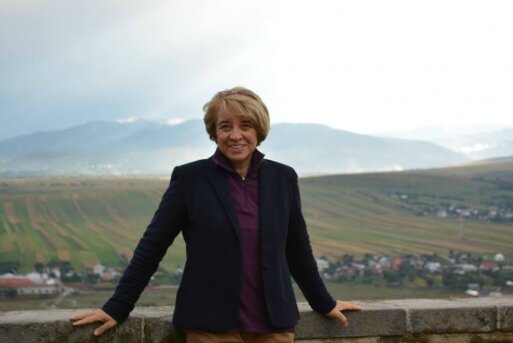 (Photo source) Cristina Guseth - Minister of Justice - Whoop! Whoop! Another excellent choice. Cristina Guseth is director of the pro-democracy Freedom House Foundation, one of the very few NGOs with admirable credibility in the field of integrity and anti-corruption. Ms Guseth works with Brussels on projects for justice reform and the rule of law in Romania, and organises workshops and seminars for judges and prosecutors on public procurement, extended confiscation, media relations and integrity and anti-corruption policies throughout the country. A stickler for fairness and transparency, she is also an exceptional communicator and skilled in PR. Those who say she doesn't have the criteria for Minister of Justice need to think again.

Marian Costescu - Minister of Transport - currently the CEO of Căile Ferate Române (CFR) - Romanian National Railway.
Adrian Curaj - Minister of Education and Research - Mr Curaj is professor of cybernetics at Politehnica here in Bucharest. When consultant for World Bank, UNESCO, UNIDO, ETF (European Training, Foundation) and the European Commission for tertiary education, policies in science and innovation and foresight, he coordinated numerous research projects and published scientific articles and books. Two of the inventions, of which he is co-author, received gold medals at the International Salon of Inventions in Geneva in 2009 and 2013. He is currently General Director of UEFISCDI but, impressive as all that may sound, he is currently under investigation for corruption. Fail....

Claudia Ana Moarcăs - Minister of Labour - Graduate in Law (University of Bucharest), Claudia Moarcăs went on to study labour law and social security in Geneva, Switzerland, then international relations at the Foreign Ministry. She obtained her doctorate (on unions) in 1996. Since 2012, she has taught Law at the University of Bucharest.

Dr. Patriciu Achimaş-Cadariu - Minister of Health - Dr Cadariu is a gynaecology, obstetrics and surgical oncology specialist with an MA in Advanced Oncology (University of Ulm, Germany) and a doctorate in Medical Sciences. After specialising both at home and abroad, he has been head of the Oncology Institute 'Prof Dr Ion Chiricuta' of Cluj for the last three years. Dr Cadariu replaces original proposal, Andrei Baciu, who appears all over FB posing in his undies and looking pretty good I'd say. Cough. Sorry. Of coooourse that's not the image one wants for a Minister of Health (and health managers who know him said he wasn't capable of such responsibility in any case), so Baciu OUT, Cadariu IN. Much better choice (but without the six-pack?). Ciolos reacted quickly so extra points to him.

gynecological oncology and surgical oncology specialization, master in advanced Oncology (University of Ulm, Germany), Doctor of Medical Sciences - See more at: https://translate.googleusercontent.com/translate_c?depth=1&hl=en&prev=search&rurl=translate.google.com&sl=ro&u=http://www.romaniatv.net/o-noua-propunere-pentru-ministrul-sanatatii-vezi-cine-il-inlocuieste-pe-andrei-baciu_257059.html&usg=ALkJrhgly0Wk0a3qllO-Ev7f9ELJ64BpCA#sthash.JeD8JBQz.dpuf
Head of the Oncology Institute of Cluj for the last 3 years, Dr Cadariu has worked both at home and abroad and specialises in Obstetrics and Gynaecology.
Achim Irimescu - Minister of Agriculture - Secretary of State in the Ministry of Agriculture from 2012-4, Irimescu currently occupies the posts of Advice Minister at the Permanent Mission of Romania to the European Union, agriculture department chief and is Romania's representative on the Special Committee on Agriculture. A busy chap with a great deal of experience.

Victor Vlad Grigorescu - Minister of Energy - Current member of the Board of Directors of Electrica SA, he has solid experience in both public administration and the EU.

Aura Răducu - Minister of European Funds - expert in European and international financing of the European Bank for Reconstruction and Development (EBRD), she has also worked as a manager of programmes and EU policies in DG Regional Policy (DG Regio) within the European Commission. During a seminar organised by Freedom House in 2014, she suggested a bottom-up administrative reform to increase the absorption of European funds. Smart lady.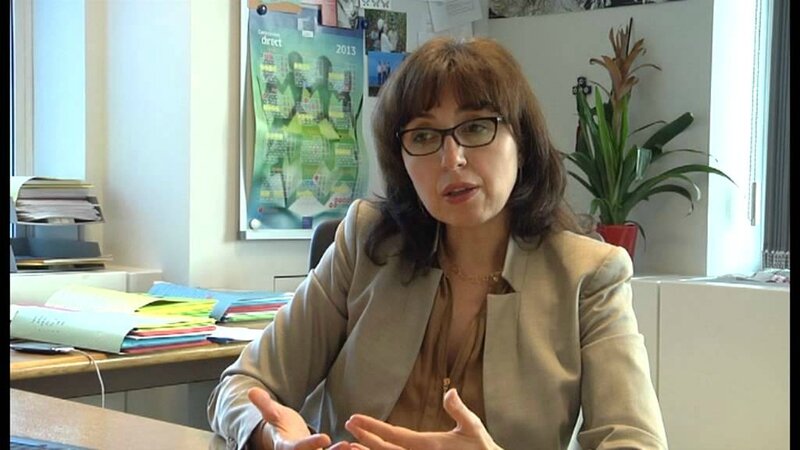 (Photo source) Cristiana Paşca Palmer - Minister of the Environment, Water and Forests- Brits would LOVE this lady. EuropAid's Head of Unit in the European Commission for climate change, environment, natural resources and water (see a talk she gives HERE), Ms Pasca Palmer got her MA in Public Administration at Harvard - Kennedy School of Government.
Raul Marius Bostan - Minister of Communication and Information - Implementing programmes for the US Agency of International Development (USAID), World Bank, the European Commission and local government, Raul Bostan organised the first International Conference on Fiscal Decentralisation in Romania. Trained in England and Italy, he studied administrative systems in both Germany and the Netherlands. Raul Marius Bostan VMB Partners is founder and member of Telekom CA.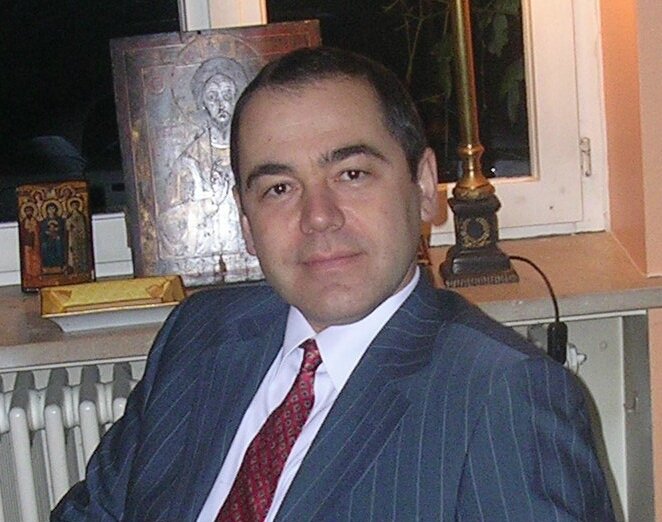 (Photo source) Vlad Alexandrescu - Minister of Culture - Graduate of the University of Bucharest in Languages and Literature (French and German), Alexandrescu obtained his doctorate in philosophy of language at L'École des Hautes Études en Sciences Sociales in Paris, under Prof. Oswald Ducrot. Romanian Ambassador to Luxembourg from 2006-11, he has been a member of the Group of Social Dialogue since 2002. In addition, Vlad Alexandrescu is an impressively prolific author, see HERE. (Tudor Vianu's grandson, incidentally - bonus point!)

Elisabeta Lipa - Minister of Youth and Sport - Elisabeta Lipa is the most decorated rower in the history of the Olympics with five gold medals, two silver and one bronze. She was awarded the 2008 Thomas Keller Medal at the Rowing World Cup in Lucerne. No further blurb needed.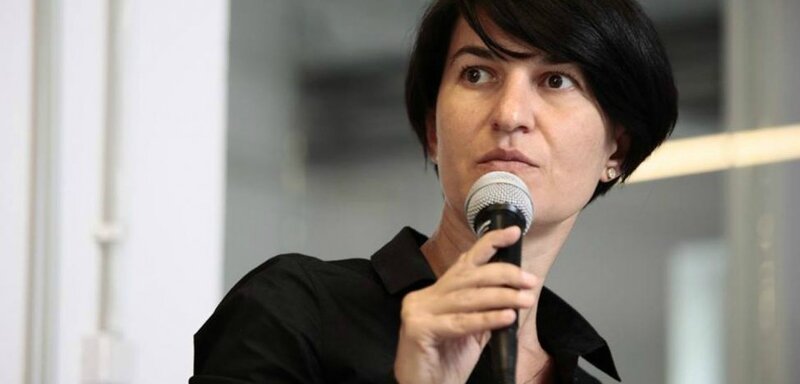 (Photo source) Violeta Alexandru - Minister of Public Consultation and Social Dialogue - Currently director of one of the most active NGOs campaigning to increase the quality of public policy-making processes in Romania, the Institute for Public Policy (IPP). IPP conducts research, advocacy and promotion in areas such as public administration reform, transparent institutions and the integrity of elected representatives and officials. Sounds like she'll be wonderful for this new and much-needed ministry.
In addition, there is also Ion Dragos Tudorache (head of the Prime Minister's Chancellery), Dan Stoenescu (the diaspora delegate) and Ciprian Bucur (delegate for parliamentary relations).
So what happens now? Well, each individual proposed will get a grilling by the relevant parliamentary commission. If they pass and are approved, it goes to a session in plenum for a confidence vote. If it fails the vote, Ciolos will have to go back to the drawing board. Should his second government proposal not meet with approval, there will be early elections.
With the hearings in parliament hopefully tomorrow, a vote on Tuesday and oaths taken in the afternoon, I do so hope it passes, for it looks like a bloody good government (with personal thumbs down for Dâncu, Toba and Adrian Curaj). Chalk and cheese, night and day. There are many out there NOT wanting reform who are digging in their heels with all their might to scupper any progress towards decency that may be had. Well, I guess we'll just have to wait and see.
Fingers crossed!
For more, see ABC News, Reuters and Global Post.