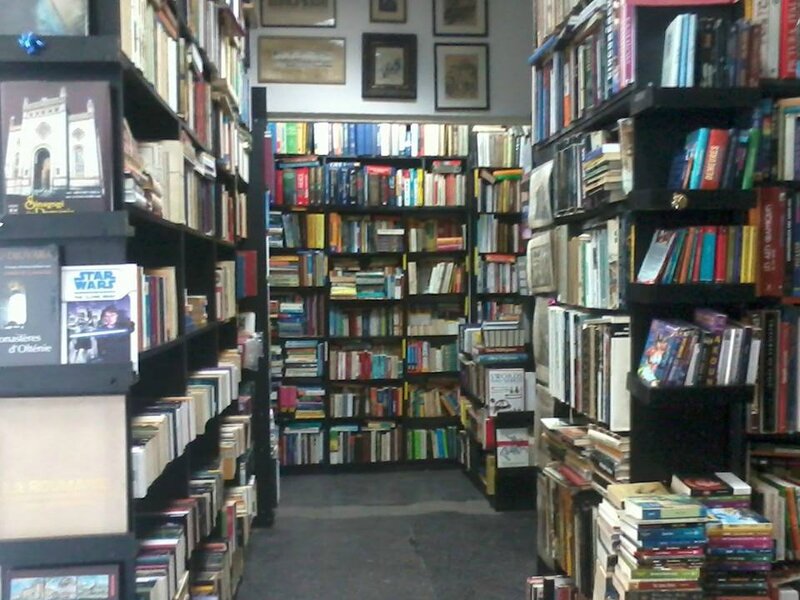 (Photo: Sarah in Romania) After a quarter of a century, the Libraria Ioan Dalles (Diverta for the last seven years) is no more.
Intent on visiting my very favourite bookstore in all Bucharest this afternoon, you can imagine the shock to find it gone. Libraria Ioan Dalles, yesterday's gloriously dusty bookworm's paradise is now nothing more than a mousehole (a tiny one) of mostly second-hand books. I couldn't believe my eyes. What had once been a fabulous labyrynth of books old and new, cultural events, venue for fairs and festivals, book signings, antique gems and language classes is but a fond memory. What on earth happened? I truly can't believe it.

Once home, I dashed to Goagal and entered 'Ioan Dalles s-a inchis'. When? What? How?! Seems as though the news passed vastly unreported which seems impossible for a space that was such a symbol of the capital.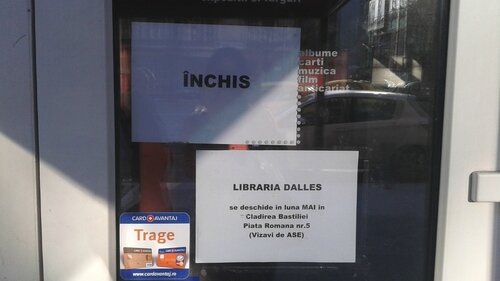 (Photo source) The only site I can find to have given the closure decent coverage, albeit brief, was Metropotam (translated by yours truly):
'Dalles bookshop, one of the oldest in Bucharest, has closed after 23 years of cultural and editorial projects important to the capital and beyond.
'We say ,, Goodbye'' with regret after almost a quarter of a century of bringing together a thirst for both reading and culture. We wish to remain unchanged,' bookshop representatives wrote on the Facebook page [no longer in service - Sarah's note].

Evidently, there were immediate comments. The Dalles team returned with additional information.
"The decision is not ours. We were forced to leave. However, we can assure you an opportunity to relocate has been found as a legal entity with the same team. The new space will be opened in Piata Romana."

Soon afterwards, a notice appeared on the door with the new address: Cladirea Bastiliei, Piata Romana nr. 5. The space will be opened in May, though the exact date is not yet known.'
There are other short articles to be found online, but none are particularly informative, see Radio Romania BucurestiFM (copied/pasted from Metropotam) for example.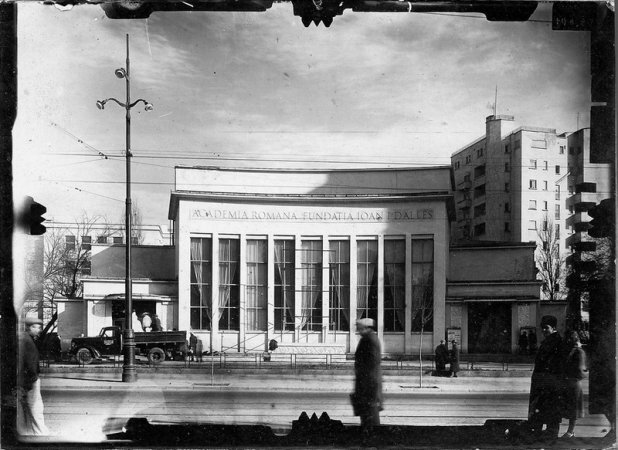 (Photo source - The Ioan Dalles Foundation) Wealthy heiress Elena Anastasescu Dalles, daughter of a well-established family of grain merchants in Wallachia for generations and married to land-owner Ioan G. Dalles (Romanian of Greek origin), bequeathed her immense fortune then estimated at 20 million to the Eforiei Hospital in Bucharest, the Romanian Academy and the Ministries of Culture and Public Education. In her will, she left clear instructions that the Romanian Academy establish the "Ioan Dalles Foundation" as a place of culture in memory of her youngest son.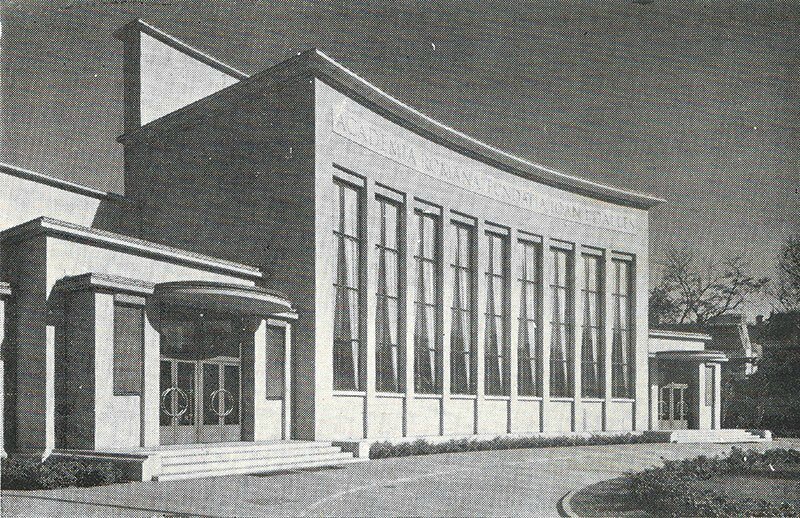 (Photo source) The "Ioan I. Dalles" Foundation building owned by the Romanian Academy was constructed by Emil Prager, designed by architect Horia Teodoru and inaugurated on 27th February 1932 according to Wikipedia, with exhibitions of fine art by George Oprescu and Jean Alexander Steriadi. As her will stipulated, The People's University was founded to form Romanian citizens through 'nurturing and education of the mind'.
In 1958, the Communists built a block known today as blocul Dalles in front of Sala Dalles.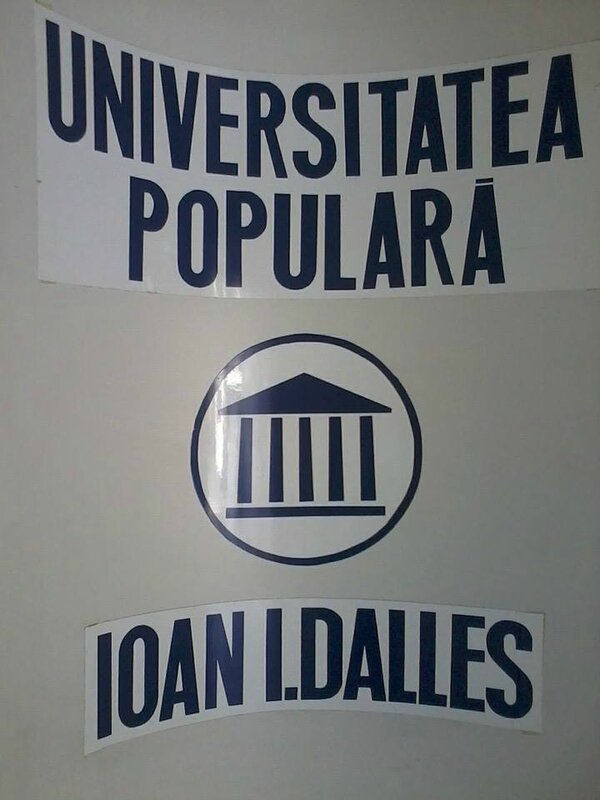 (Photo: Sarah in Romania) For seven long years more recently, Sala Dalles was the subject of a legal battle between the Academy, the PMB, MNAC (Muzeul National de Arta Contemporana) and the People's University "Ioan I. Dalles". In 2000, the Romanian Academy demanded restitution of Sala Dalles, thus suing the aforementioned institutions, claiming it had been arbitrarily stripped of the building in 1948. Many of its properties were turned over to state institutions, said the Academy's General Secretary Ioan Paun Otiman, amongst them Sala Dalles. The case was suspended since no one could decide whether the property belonged to the PMB or the Ministry of Culture. The MNAC owned 40% at the time, including both the hall and the bookshop. The case was reopened in 2007. Gabriela Stanescu, lawyer for The People's University "Ioan I. Dalles", stated the Academy's demand unjustified, insisting it was not subject to Law 10/2001 concerning buildings taken abusively between 6 March 1945 and 22 December 1989. Read more about that HERE. I don't know what the outcome was athough it appears MNAC still owns B-dul Balcescu 18.
Diverta took Dalles over in 2008 and the bookstore changed from the oldy-worldy universe it was to a sharper, trendier hub of books, music, film, toys, video games, IT and stationery. Still lovely, but it lost its Alice in Wonderland air. Once upon a time, you could sit on the floor with piles of books for hours and no one would bother you. After 2008, it seemed somewhat misplaced to find a corner and spend time crosslegged with a hand-and-heart-chosen folley of books hiding you from the rest of the world.

(Photo source) ZDF reported Libraria Dalles was closed in April after the MNAC notified the team they had to vacate. They moved to a new Diverta space at Piata Romana in May as a result of the mounting rent. "The lease expired in April and we were simply let go," said Amalia Buliga, Diverta's CEO. THIS blog reports on the opening of the new Diverta store at Piata Romana 5, Bastilia Bookshop's former home.

How terribly sad. Yet another little bit of this dear city that mattered gone, and it didn't even cause a ripple. Bookshops don't seem to be a priority anywhere much these days.