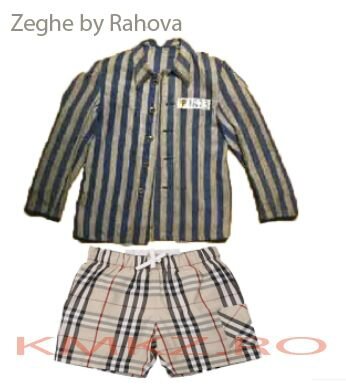 (Photo source) Here we go again. Adrian Nastase has been sent back to Rahova for a further 4 years without parole for taking bribes in the Zambaccian case, this time accompanied by his wife Dana, sentenced to 3 years respectively for collusion. He was also barred from holding any form of public office position and is forbidden to run in elections for the next 5 years.
The BBC has THIS to say:
Romania's supreme court has sentenced former Prime Minister Adrian Nastase to four years in prison for taking bribes.
He was also given three years for blackmail, to run concurrently. The court found that two Romanian officials had helped Nastase to get Chinese goods for private properties in 2001-2004.
His wife Dana Nastase got a three-year suspended sentence for collusion.
Adrian Nastase survived a suicide attempt in 2012 [they don't know the half of it - Sarah's note], just after receiving a two-year jail term in a separate case.
In the ruling on Monday the court found that Nastase, 63, had received Chinese building materials and furnishings worth 630,000 euros (£521,000; $856,000) from a construction entrepreneur, Irina Jianu.
In return, he had appointed her head of the State Construction Inspectorate. Jianu is already in prison, having been found guilty in the previous corruption case involving Nastase.
(Photo source) The former prime minister left prison only 10 months ago, after serving two-thirds of his previous two-year sentence for corruption.
Nastase was also found guilty of having blackmailed a former Romanian consul in Shanghai, Ioan Paun, in connection with the Chinese shopping spree.
Nastase denies wrongdoing, saying the cases against him were politically motivated.
Romania joined the EU in 2007 and remains under special monitoring by Brussels because of EU concerns about high-level corruption.'
Nastase said, "it's dreadful and in my opinion, extremely, extremely unfair - a dirty revenge. What more can I say?" Ahhhh.
This time, it seems there has been no soap opera, no fake suicide and no need for Dr Bradisteanu today acquitted of taking bribes and abuse of power (although investigators had recommended 10 years in jail and the confiscation of 9.1mn euros) . The 'good' doctor is currently also being investigated for perverting the course of justice in the 'Bombonel's-fake-suicide' case.. Rather disappointing from an entertainment point of view, but the night is young.
1.8mn lei has also been confiscated from the Nastase family's wealth by the courts and in addition, the Nastases must foot the legal expenses estimated at 20,000 lei, payable to the Romanian state. He has already had to cough up 1.1 mn to Inspectoratului de Stat în Construcții in the "Trofeul calității" case. All that in almost 2 years.
Great news - sa dea acatiste pentru Matusa Tamara! During his time as PM, Nastase amassed enormous wealth. However, in his declaration of 2012, he only mentions one property (the apartment on Zambaccian) and a single piece of land in Cornu. There's a great deal more he 'forgot' to note - most of it being in the name of his wife, Dana. Oh, and he apparently has 500,000 euros in his bank account. In order to pay the 1.8mn lei, then, he would have needed to sell something. Works of art, antiques, a property or two, land... but he didn't. There is question then, as to where it came from if he only has what is noted on his declaration. Perhaps his lawyer ran about collecting donations from helping hands in high places? Can't have been his wife's auntie - she's been pushing up the daisies for quite some time, poor love! Anyway, see more on that mystery HERE.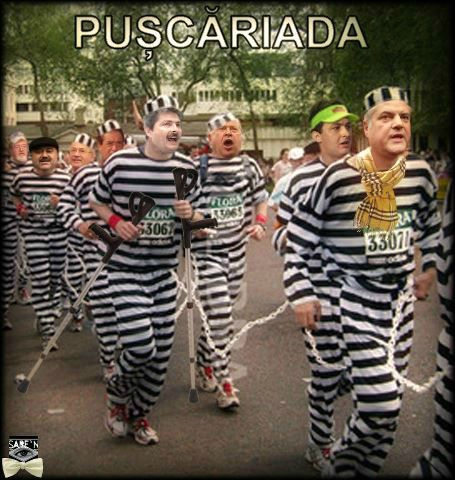 (Photo source) Perhaps this final flurry of jail time and pay-ups can be seen as just to some. I personally don't agree. The Zambaccian case, the 'Trofeul calității' affair and Aunt Tamara all aside, by aiding and abetting with his cronies, Nastase is one of the creators of today's Romania's super-rich. He sabotaged the Romanian economy and the fight for the country's democracy. The sentence is not 'heavy'. If anything, it's rather lenient. He certainly won't serve the full 4 years, and has enough money stashed away so what has been 'relinquished' won't even make a dent, I'm sure. Where is the hardship?
Regardless of which party they belong to, the Securitate heirs of the scandalous, lousy transitional regimes post-89 which have robbed the country with single-minded determination, crapped on banks, confiscated land, embezzled hundreds of billions of euros for the last 24 years are ALL guilty, guilty, guilty. Without exception. Nastase is a big fish. There are smaller and there are bigger still...
(Photo source) Though some may be in admiration that 'justice has been served' to such a senior politician, others who are more savvy know full well that this is simply a drop in the proverbial bucket. Premier Victor Ponta of the ruling Social Democrats and Nastase's (and Iliescu's) protegé considers his mentor a 'political prisoner' and a victim of Basescu's 'regime', comparing the situation with that of Ukraine's Iulia Timoshenko. Obtuse choice of example, Pontaur. The arguments for why this comparison should be severely and widely condemned are HERE in Hotnews.
I am sure this will mean an acceleration on getting the super-immunity bill passed PDQ. There must be major howlings and gnashings of teeth in the USL bed.
The conditions of life in Romania today can be largely blamed on the greed of the hundreds of thousands of Securitate heirs, whether it be Rosia Montana, the problems with Chevron, the laws made up at the drop of a hat, the killing of dogs, the plagiarising of diplomas and CVs - take whatever you like as an example. It all leads back to the same sesspit in the longrun. Justice MUST continue until the bitter end - and I'm sure it will be bitter. Very bitter. And it probably won't always be just either.
Meanwhile, the comments re: Nastase's return to Rahova are coming thick and fast. One particular comment made me howl with laughter. "He is being punished because he fought for Romania," said his sister, Dana Barb (a babă comunistă and one sandwich short of a picnic). She said she'd told him, "you wanted to be a patriot, and you're punished by all those who wish you evil. You should have looked after yourself, your family, your own interests, instead of fighting for Romania. Anyone who fought for Romania is being punished right now." Look after himself, his family and his own interests is EXACTLY what he did and precisely WHY he has been convicted of taking bribes. Wheeze.
The leaders of PSD gathered for their first BPN meeting of the year and sent support messages to the poor persecuted victim, adding that they were with him and praying for him. Quite right - they SHOULD indeed be with him. There in Rahova!! Ponta said that Basescu's hounding of Nastase was a great injustice given the "good and important" things he had done for Romania.
No further comment (but eyes rolling)...
For more on the international sites, see Washington Post, Euronews, Aljazeera, Reuters, The Las Vegas Sun, Daily Europe, The Financial Times, Radio Free Europe and The Charlotte Observer. More to follow...