(Photo source) I think I'm hallucinating. As you may know from reading my last blog update, Roxana Dascalu contacted the BOR spokesman this morning to tell him about our experience at Snagov Monastery yesterday. He was appalled, told her that there is NO charge to enter a church and neither is there a tax for photography.
Please bear in mind the following facts:
a) There was no sign either outside the monastery nor outside the church stating payment was required.
b) The sum of 20 euros (90 lei on today's exchange rate) as a camera tax is simply outrageous. And why in euros when Romania's money is lei unless it's aimed at foreigners? Romanians do not generally waltz about to monasteries with euros in their pockets as far as I know. When I am here, I certainly do not.
c) No receipt was offered for either the 15 RON entrance fee nor the afore-mentioned tax
d) The woman demanding both was rude, obnoxious and supremely arrogant. Not a very Christian way to behave when one is in a place of religious importance. I don't care where she is from, nor from which ethnicity. You don't treat people like that.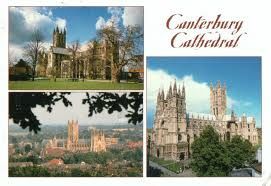 (Photo source) Roxana has given me permission to publish the letter she wrote to Parintele Stoica this morning after having spoken to him on the telephone. Below it, you will find a response, not from Parintele Stoica, but from Arhim.Teofil Anastasoaie (Exarh administrativ al manastirilor) who gives a conflicting answer to that of Parintele Stoica...
But first, Roxana's letter:
Buna ziua,
Va scriu la indemnul Parintelui Stoica, pentru a va relata un incident petrecut ieri, pe 18 august 2013, in jurul orei 12, la Manastirea Snagov. Am mers acolo impreuna cu o prietena britanica, Sair Jay, si un prieten roman, Emil Berdeli, jurnalist, pentru a ne reculege si a vizita manastirea si biserica. Mentionez ca eu, Roxana Dascalu, sunt fost jurnalist la Reuters, in prezent consultant media la o firma de relatii publice cu sediul la Londra, si crestin ortodox, nu in ultimul rand.
.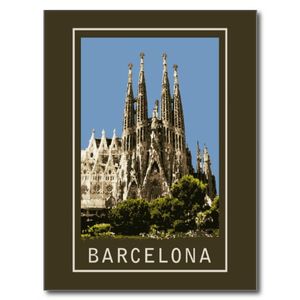 (Photo source) Parintele staret nu era prezent in biserica, ci doar o tanara de etnie roma (vedeti imaginile atasate), care ne-a intampinat la intrare si ne-a spus pe ton poruncitor ca trebuie mai intai sa intram in biserica sa platim, ca sa putem apoi vizita biserica si insula.
In interiorul bisericii, ne-a cerut, bineinteles fara chitanta, o taxa de vizitare a bisericii de 15 RON si o taxa de persoana de 20 de euro pentru fotografii. Am refuzat sa platesc pentru a ma reculege si vizita o biserica din tara mea, dar ne-a spus ca aceasta este regula acolo.
.
Umilita si revoltata, am iesit din biserica, si i-am aratat totusi locurile de pe insula prietenei mele britanice, care iubeste Romania si care are un blog, Sarah in Romania, pe care a relatat si ea, indignata, acest incident revoltator.
.
Prietenul meu Emil Berdeli face si el investigatii pe cont propriu, si dorim sa mediatizam acest caz, care nu este singular, si nu este, din cate stiu, datorat unei initiative a femeii rome care pazea biserica manastirii Snagov.
.
Iata de ce: cu un an in urma, cu ocazia Sfintelor Sarbatori de Paste, am mers acolo impreuna cu doi prieteni, AP, ziarist, si CM, cercetator, iar parintele staret, al carui nume nu il retin - imi amintesc doar ca era un barbat relativ tanar - ne-a spus ca taxa de intrare in biserica este pentru intretinerea lacasului.
.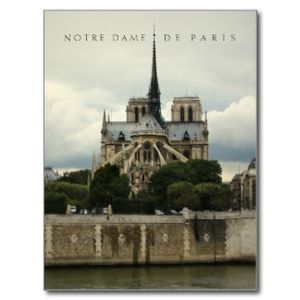 (Photo source) Este normal, ca in orice biserica sau monument religios, sa existe posibilitatea unor donatii pentru intretinerea si sau restaurarea lacaselor. Ceea ce nu este normal este ce se intampla turistilor romani si straini care vin acolo, sa li se conditioneze intrarea in biserica de plata unei taxe, iar acum, mai nou, sa li se ceara sume in euro pentru fotografii.
.
Toate acestea bineinteles, fara chitanta, fara niciun fel de evidenta. Este strigator la cer, si mai ales atitudinea celor care au spre ingrijire lacasul este revoltatoare si nu are nimic de a face cu spiritul crestin, cu morala crestina sau cu smerenia, ori cu frica de Dumnezeu.
.
In plus, ca un element de picanterie lumeasca, pentru a intregi imaginea a ceea ce se intampla la manastirea Snagov, am aflat de la sateni, ca femeia roma care se ocupa acum lucrativ de biserica manastirii este iubita calugarului care pastoreste locasul si ca lucreaza impreuna in faptele lor.
.
Comentariile sunt de prisos.
.
Este pacat ca un loc de reculegere si de incarcatura religioasa si istorica este lasat sa incapa pe asemenea maini. Asta nu aduce nimic bun pentru imaginea BOR, si pentru imaginea Romaniei.
.
(Photo source) Sper ca se vor lua masurile de rigoare si ca aceste practici vor inceta imediat, iar Manastirea Snagov va fi pastorita de un preot/calugar adevarat, cu har si frica de Dumnezeu.
.
Pentru relatii suplimentare ma puteti contacta pe mobil: **********
Cu stima,
.
Roxana Dascalu, asteptand o reactie oficiala din partea BOR
.
.
And now the response (hold on to your hats):
.
.
Buna ziua,

Am primit sesizarea dv si vom cerceta cele mentionate.

Va putem informa insa ca Manastirea Snagov este declarata monument istoric
si vizitarea sau fotografierea/filmarea se poate face achitand o taxa
pentru care se emite un bilet de vizitare sau chitanta. Acest lucru este
intlnit si in muzeele din Marea Britanie sau Occident, unde banuim ca ati
fost......

Supararea dv pentru faptul ca s-a solicitat achitarea taxei respective nu
este intemeiata (doar credinciosilor care merg la slujba in intervalul
rezervat slujbelor si participa la ceremonie nu li se percepe taxa de
vizitare, dar nu au voie sa faca fotografii).

Ceea ce vom cerceta noi este faptul ca nu s-a eliberat bilet sau chitanta
pentru suma respectiva !!!

Fotografierea si publicarea imaginii cu persoana care ingrijea biserica
(pe care ati catalogat-o ca apartinand minoritatii rome) nu este corecta
si poate constitui jignire rasista, indiferent de modul in care s-a purtat
cu dv!!!
.
Arhim. Teofil Anastasoaie
Exarh administrativ al manastirilor
.
.
Whoa!! That's quite a pasting. Incredible. He has missed the main four points outlined at the start of this blog (and in Roxana's e-mail), gives rather 'shot in the dark' references re: the UK and the Occident and pays more attention to Roxana's mention that the woman is Roma. Her attached photo was so that she could be identified and given a telling off (or fired, preferably). How is it racist to point out that someone is from the Roma community if they ARE? If you pointed out a Chinese woman as being Chinese would that be racist? Whilst I am glad to see he is concerned by the absence of receipts, he doesn't seem the least bit bothered by the outrageous photo tax sum and to him, it is normal that those of the orthodox faith must pay to visit their own church to pray except during 'slujba'. Very odd. Very worrying, too. And contradictory to the response by telephone from Parintele Stoica who told Roxana that there was NO charge to enter a church in Romania and NO photo tax either. He was appalled by our experience at Snagov Monastery and promised to send a team to investigate. I suppose that Teofil Anastasoaie is higher up the BOR ladder. Will an investigation take place after all, in that case?
.
Incidentally, here's some interesting info for you should you wish to take photos at the following:
.
-
The British Museum
, it's free, as are all British state museums. Most UK museums have the rule that either you CAN take pix (no flash, of course) or you CAN'T. There's NO extra fee demanded.
- At the Richmond Museum (private), there's a £5 (5.89 euros) charge for photography, but a shop where you can buy postcards, books, photos and other souvenirs.
-
Canterbury Cathedral
charges £9.50 (11.15 euros) entrance fee at full price and no photo tax mentioned.
-
St Paul's Cathedral
charges £16 (18.80 euros) at full price and again, nothing mentioned about photos.
- Access to
Notre Dame
in Paris is free and open every day of the year. No charge for photos either.
- Entrance for the Vatican museums is 16 euros at full price.
As you will see
, there is NO photo tax demanded, although you are strictly forbidden to film or snap in the Sistine Chapel.
.
Just a little comparative information there. At Snagov, there are NO postcards, NO books, NO shop at all for that matter, NO guided tours, NO ONE to explain what's what and where's where. If you haven't done your homework before going, tough toenails. NO effort on their part, in other words. The fact that Snagov Monastery's photo tax costs more than a full price ticket to ALL the Vatican museums for a whole DAY says it all really. If that's normal, call me Duchess...
.