(Image source) I'm stunned! Speechless! And in SUCH a good way!
Ever since the 'potential' negative ad campaign began in the UK on Wednesday with readers of the Guardian newspaper encouraged to send their suggestions for posters aimed at detering Romanians and Bulgarians from moving across the puddle, there has been a massive - and I really mean MASSIVE - outpouring of the most incredible national pride I have ever seen from Romanians for their own country. EVER. The social networks are full of superb articles from journalists such as Florin Negrutiu, CTP and Liliana Ciobanu whilst those fabulous posters have been published all around the world by Reuters, the BBC, AP, Spiegel International, The Telegraph, Washington Post, Le Monde, Huff Post, The Independent, Channel 4 and a realm of others... My God, it has made more impact than any demonstrations, any petitions and any anything else. Incredible - and for once, it's all in favour of Romania.
I don't mind telling you in the least that the good humour, the affection and the elegant intelligence of it all has moved me, several times today, to tears.
Who would have thought that after everything we have seen, particularly lately, being met with the usual indifference, the big kick in the pants yelling DESTEAPTA-TE ROMANE! which actually had the true desired effect for a stirring reaction so much required would have come from Great Britain. Not me, anyway. So... THANK YOU GREAT BRITAIN! Thank you very much! Despite the fact that your whole 'potential' idea is stupid, discriminating and contemptuous, the result has been utterly amazing, teetering on miraculous, and I cannot get over it.
In all these twelve years that have seen me coming and going to the country of my heart, I have never known a time when people were so PROUD to be Romanian, keen and indignant enough to defend their country, their traditions and their rights and it does one's heart good. So much good.
The "Why don't you come over?" campaign masterminded by Mihai Gongu of the GMP ad agency alongside senior art director Alina Zaharescu for Romanian newspaper Gândul has shown a tsunami of posters from readers promoting Romania. Neither the Ministry of Foreign Affairs nor the Ministry of Tourism (not to mention that ridiculous Carpathian Garden rubbish that cost the country its eye teeth) could (or did) have done anything anywhere NEAR as successful - which just goes to show that Romania really does belong to the people and NOT to the passive, petty, squabbling, useless politicians governing it. And it also shows that we can MOVE, ASSEMBLE and DO SOMETHING IF WE TRY!!!! Aaaaaand that we can do it TOGETHER! Hallelujah!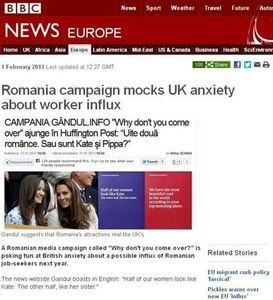 (Photo source) Here's an article published in today's Gandul on how the press in UK, France and Germany have reported on Romania's reaction via "Why don't you come over?" The BBC rather unfairly uses the word 'mock' to describe Romania's media campaign - but then again, the BBC is not famous for a sense of humour - unlike the Romanians. It reports that the campaign is 'poking fun' at British anxiety. Well, if they didn't want to have fun prodded at them, they should have shut up. Don't throw stones if you don't want them thrown back!

The Huffington Post (see same article) reports 'anti-British ads'. Actually, I would prefer to call them Pro-Romania ads for that is EXACTLY what they are. The Independent, however, described "Why don't you come over?" as 'cheeky', The Telegraph said it was 'tongue in cheek' and Le Monde generously gave it a 'plus ou moins' humourous thumbs up. Personally, I think it's all bloody brilliant!

THIS article was published in The Telegraph (far from my top bunch of favourite sources, but bare with me) on Friday. I posted it on FB at once and received, just for the record, this sensible comment from C.O summing up the background to all this perfectly:

"British employers prefer workers from abroad because they are first of all CHEAPER and sometimes harder-working (because more desperate). They are the ones responsible for attracting so many foreign workers to Britain over the last decade. By employing them through foreign subsidiaries or agencies, employers can also get round restrictions imposed by UK labour laws (that is a key factor, which they tend not to publicise too much). But having seen the impact of this excessive liberalism on British families and communities, I know it's wrong and something needs to be done about it. In my family, I know of half a dozen hard-working people who just can't get jobs while foreign workers brought into the country by firms are being employed to do a lot of the work going. This inevitably creates resentment and I have heard many people in the South of England complain about the Eastern European immigrants coming to "steal our jobs". It has turned the foreigners into the "agressors" in the eyes of some British people, unfortunately. Cameron's stupid campaign, which is certainly in response to a mounting concern about the number of foreign workers in the country, is just about passing the buck while letting some British businesses carry on as always, putting profits before people. These companies are the true culprits, not the enterprising foreign workers who are simply taking up opportunites offered to them." Thank you, C.O. Very well-put.
Please see some latest posters from "Why don't you come over?" below taken from Gandul and if you're Romanian, BRAVO for the very moving and long overdue show of national pride and the flooding of affection which are both so tangible, just by looking at them! If you haven't yet made a poster to send Gandul, then you can do so HERE. It's not even really about content. It's about bothering. If I can do one, then so can you! Even if it's not to thump Great Britain with, it is a thoughtful opportunity to consider how you want others to see you as a country as well as a people and why Romania is worth defending, protecting and keeping safe for our children and generations to come.

Again, and with all my heart, BRAVOOOOOOO!!!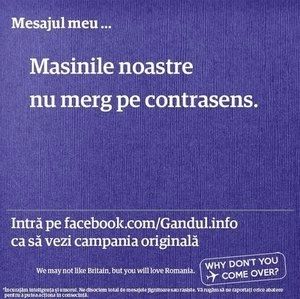 by Simion Sorin - source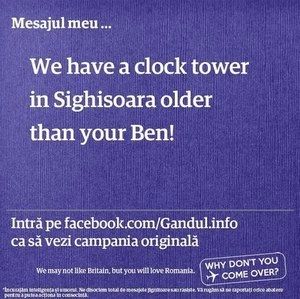 by George Cazac - source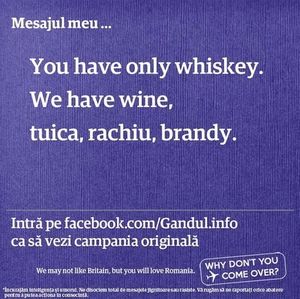 by Coman Muscatel - source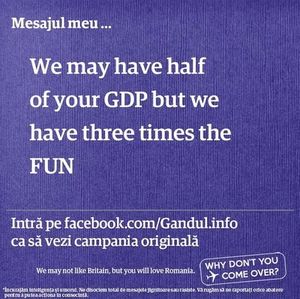 by Bogdan Basarab - source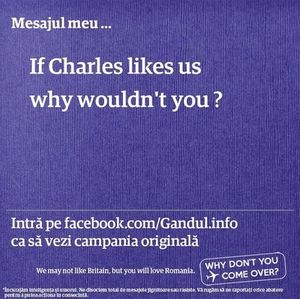 by Andrei Petruţ Şerban - source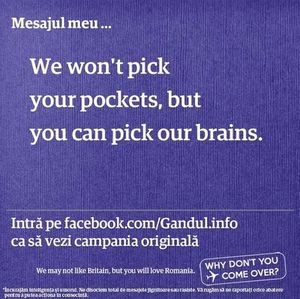 by Andra Precupanu - source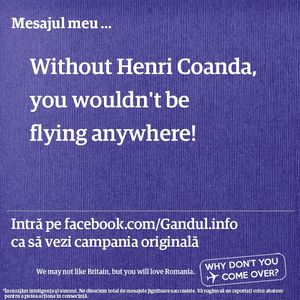 by Sair Jay - source
by Dan Pandrea - source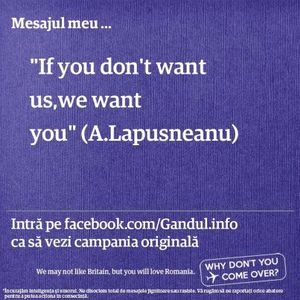 by Mihail Vasiliu - source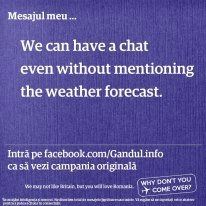 by Raul Mateş - source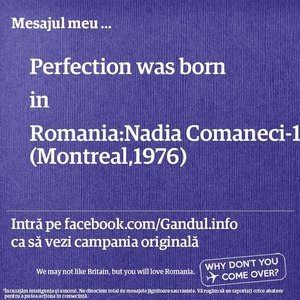 by Adrian Goleşteanu - source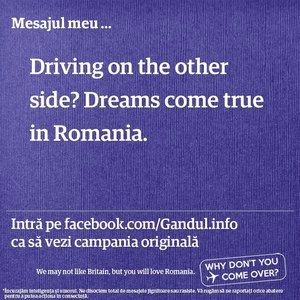 by Szilagyi Istvan - source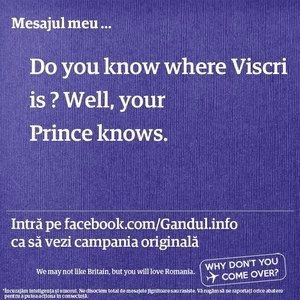 by Claudiu Rossi - source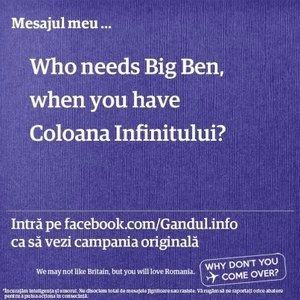 by Gabi Dudea - source
by Lucian Suciu - source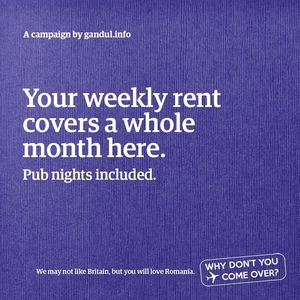 Source
by Sorin Bogde - source
3rd February: LATEST UPDATE: This evening, Gandul has come up with another gem. It's called the Cosy Couch, where Romanians are invited to pin their couches on a map for Brits to crash on when they 'come over'. Eeeexcellent!!! BRAVO!!!
There'll be more, I'm sure, so watch this space :o)))