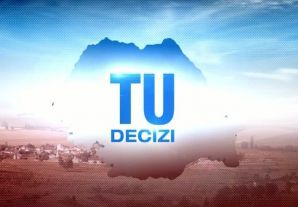 (Image source) Never have I felt more disappointed in an election result (link added 11th June). I suppose there are many Romanians who feel this way every single time, literally bulldozed by the idiots who vote either with their pockets or for bribes.
The first (tentative) results for the exit polls in Bucharest and other major municipalities are in - and USL has pretty much taken all by a massive landslide, wiping PDL off the face of the capital. Ponta has declared it a historic day for the opposition. No comment from me except that it stinks of dictatorship....
The stories that are starting to immerge re: dirty tricks, bribery etc are truly incredible... The entire electoral campaign right across the country has been a circus of fraud and corruption from start to finish. Please read this article from Revista 22 for more on that, this one of how someone who died 25 years ago was on a voting list or this equally outrageous one from EVZ.
Our Nicusor Dan weighed in with 7.6% in the exit poll, and 9.44% ('partiale'), in third place behind Oprescu (65%) and Prigoana (14.5%)... BUT it is a pretty good result when you consider the low budget (understatement) and the fact that the campaign was chiefly carried out online. Furthermore, he is now on the general council (independant) which is a major step forward and excellent news. It shows that there WAS a positive outcome - and renews hope that there will be a bigger and better 'next time'. We now have four years to be more productive, more enthusiastic, more energetic - and more successful.
Nicusor Dan is also contesting the exit poll. He says that people should have voted both for sector mayor and for General Council. No verification was carried out to make sure people actually understood this and voted twice, putting him at a distinct disadvantage. Fingers crossed.
In the meantime, the majority of Bucharesteans are perfectly happy to see their city destroyed, their history reduced to rubble and their patrimony demolished. Then so be it. They have voted for it.
I must just share a little story I was told ten minutes ago. The incumbent mayor of a little village in the Banat promised his voters firewood for the coming winter if they pledged their allegiance to him. One intelligent lady asked, 'but where will he get all the wood? He will have to chop trees from the forests to satisfy the voters...' and someone in the crowd smartly replied, 'but the other candidates didn't promise anything!' That says it all, really. Shame on the bribery and corruption of officials and the hold they have over those who don't know any better and shame on idiots given the responsibility of voting...
According to Ziare, info for the first results run as follows (some differ from results stated HERE depending on the time, so please check both links):

For Bucharest:

General Council:

USL: 60%
PDL:11%
UNPR:10%

City Hall:

Sorin Oprescu: 66%
Silviu Prigoana: 16%

Sector 1

Andrei Chiliman (USL): 79%
Theodor Paleologu (PDL): 13%

Sector 2

Neculai Ontanu (UNPR): 48%
Dragos Frumosu (USL): 33%

Sector 3

Liviu Negoita (PDL): 33%
Robert Negoita (USL): 65%

Sector 4

Cristian Popescu Piedone (UNPR): 83%
Sulfina Barbu (PDL): 9%

Sector 5

Marian Vanghelie (USL): 59%
Mihai Atanasoaei: 11%

Sector 6

Rares Manescu (USL): 57%
Cristian Poteras (PDL): 19%

City Hall CLUJ

Emil Boc: 39%
Marius Nicoara: 45%

City Hall IASI

Gheorghe Nichita: 64%
Tudor Ciuhodaru: 12%

City Hall CRAIOVA

Antonie Solomon: 36%
Lia Olguta Vasilescu: 52%

City Hall TIMISOARA:

Nicolae Robu: 51,6%
See full results across the country HERE or HERE. Nothing has changed - not one iota on the vast scheme of things. Oprescu, Vanghelie, Chiliman, Ontanu, Piedone, Mazare.... Predestined and fixed from the start if you ask me (though no one did, I'll chuck in my furious grain of salt anyway). If people are SO incapable of voting for their mayor then what kind of irreparable damage will they do in the autumn when the moment comes to vote for their government... . This is the political class most people want for they voted for it. Was Piata Universitatii, on the whole, a lie? It seems as if no one really wanted change after all, for they have voted in the same garbage, same mafia, same oligarchy.
For those who love Bucharest, this is a sad, sad day.
As the French political philosopher Alexis de Tocqueville (1805-1859) said, "In democracy we get the leaders we deserve."
No further comment.